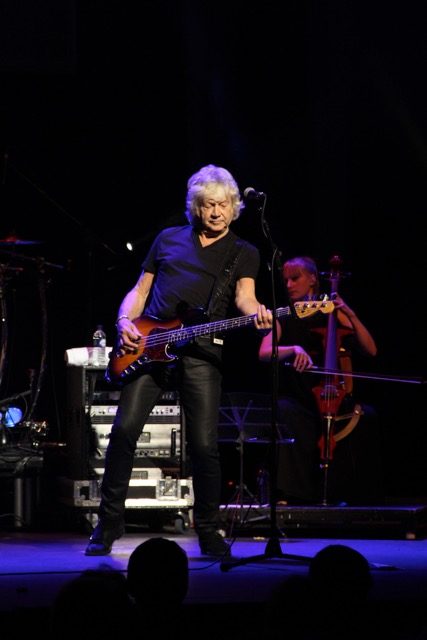 I chatted with John Lodge from The Moody Blues about his current tour and the Rock N Roll Hall of Fame.
What has it been like being able to tour since the 1970's? 
If you really want to be a musician, and it's in your blood, you have to be a bit of a gypsy. I remember looking at atlas's growing up, wanting to travel. Now, I can look at an atlas and smile because I know I've been there.
Is there one song that you love playing live? 
I enjoy playing all the songs really. When I'm playing with The Moody Blues, those songs are so personal. They didn't exist until we sat down and wrote them. They all have different connections with the fans which is cool.
The Moody Blues were nominated to be inducted into The Rock and Roll Hall of Fame next year. What was going through your mind when you found out? 
I was surprised to be honest. It's a great honor. I'm pleased for the fans too.The fans as well as American radio have been incredibly supportive of us over the years.
How fun was it to record the "10,000 Light Years Tour" in Birmingham LIVE? 
I saw Buddy Holly live at Birmingham Town Hall when I was younger. He was a huge inspiration. I told my agent before we even made the DVD that I wanted to perform where Buddy had performed in my hometown years ago. When we booked the date for the show, I had the idea to film it. We're also releasing the show on double vinyl. Once we knew we were embarking on the US tour, I thought we should release it to coincide with those dates.
You're also extending The Moody Blues 50th Anniversary Tour into January. What can fans expect from that tour? 
The first part of the show are songs that aren't on "Days Of Future Passed." The second half of the show will "Days Of Future Passed" in it's entirety. We've got graphics and films and even Jeremy Irons who will do the narration.
Are you excited about your solo tour stop here in Annapolis Monday? 
Very excited! When we started we would play really small venues in England. So to still have intimate rooms to play around the US is pretty nostalgic. You can have contact with fans you can't have in a huge arena.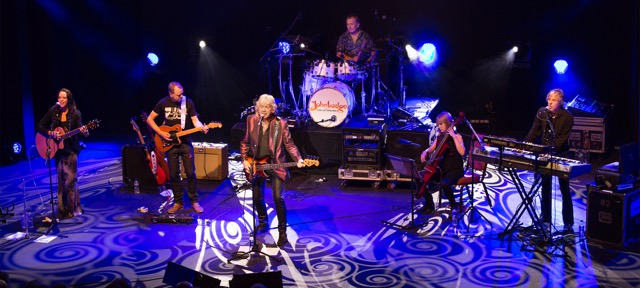 John headlines Rams Head Annapolis Monday!
'Like' John Lodge on Facebook
Follow John on Twitter