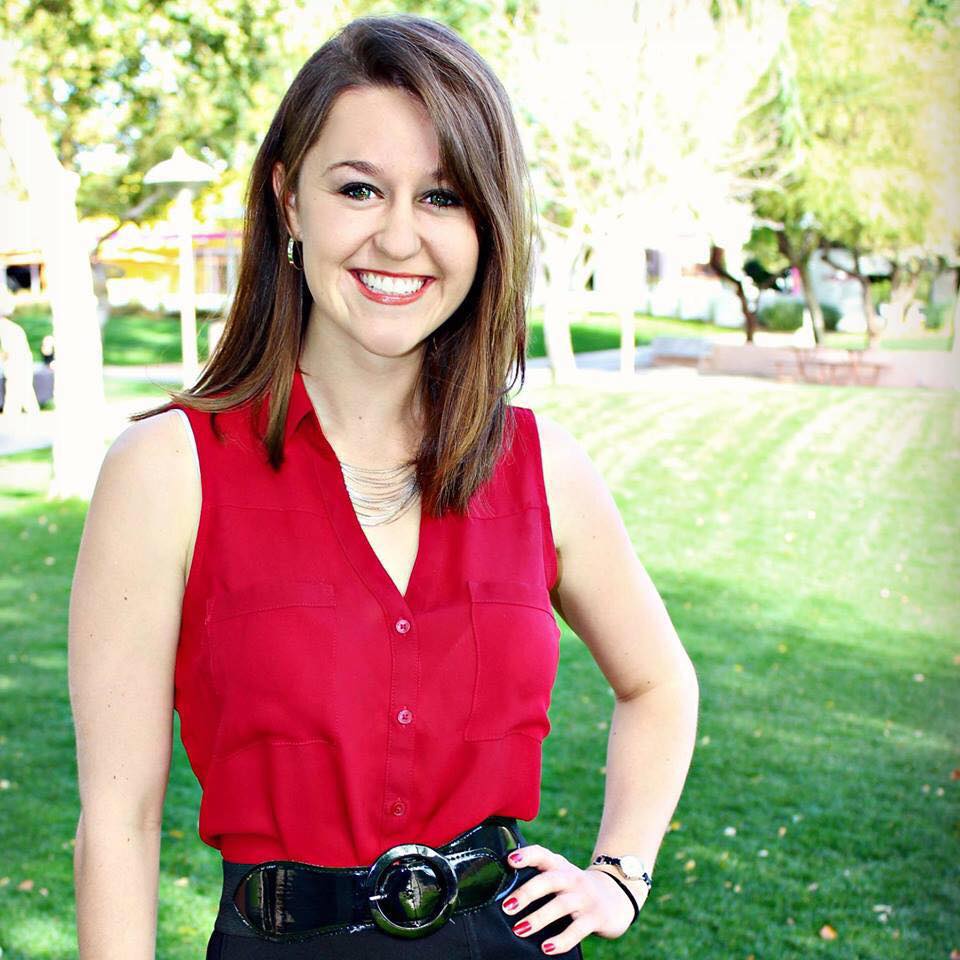 I chatted with ABC 2's Cassie Carlisle about her love of journalism and the upcoming competition fundraiser Lipsync 4 Lupus she's a part of.
Talk about your childhood, where you grew up, etc
I grew up in Santa Clarita, California. I did NOT see Hollywood stars walking down the street everyday. That's what people think whenever you're from California apparently ::laughs:: We were about fifteen minutes from Six Flags. That was a great place to go to have birthday parties. I ended up working there as a lifeguard.
When did you know you wanted to be a journalist?
I LOVE this question. I was in eighth grade and I was told I couldn't be an astronaut because I didn't have 20/20 vision. I was sitting at the kitchen table one more sulking about it while watching the news. All of a sudden, a light bulb just clicked on. I figured out I could get paid to talk to people..and I LOVE talking to people!
What is the hardest part of being a reporter?
The hardest for me is when you meet someone on the worst day of their life. As a reporter you have to step into their story, tell it, and feel their emotion. It's a very difficult thing to do sometimes.
How do you manage your early wake up call?
I try to go to bed at 6:30pm. I call them 'Grandma hours."
I don't even think Grandma's go to bed that early
Oh THANKS! ::Both laugh::
What is it like working with Ashley James, Christian Schaefer and the rest of the Good Morning Maryland crew?
I love EVERYBODY here at ABC 2, but the morning crew is like a little family. We have pot lucks, give out Christmas cards. Christian has been a huge help with writing and helping me put things together. I consider him like an older brother. He's got this amazing eye for news stories. Ashley is just so cool. I feel like she's the popular girl and I'm still trying to get into her clique. We all laugh over that all the time.
Random question: What is the last show that you binge watched?
Oh my god, the last show? Probably "Stranger Things 2." It was soooo good. I started watching some dark show recently. It was a revival of a comic book character..
"Riverdale!"
Yes! "Riverdale!" It got so dark and I don't think I can handle it!
How awesome was it beating WJZ at the Blast game a few weeks ago?
OH MY GOD it was so awesome. I'm the most competitive person you will EVER meet. I was the only person on that team that didn't play soccer growing up. I was on defense, which was probably a good thing. These past High School soccer masters were coming at me and I held my own trying to get the ball back without hurting myself. Everyone was hurt before the game. Lynette was on crutches, Lauren pulled something, Christian hurt himself and I'm just trying to keep it together. I remember thinking "Oh my God!" ::both laugh:: Beating them was hard because some of them were kids but at the same time I'm going for glory, ya know? ::laughter continues::
Talk about Lipsync 4 Lupus and why you wanted to participate.
Lipsync 4 Lupus benefits the Lupus Research Alliance. There are two teams who will lipsync to popular songs. I'm a part of Team TV which also includes Karen Campbell, Nicki Mayo and Chardelle Moore. I'm thrilled to be a part of this group of such strong women.I love to get up and dance so if I can do that PLUS help out a charity? I'm in!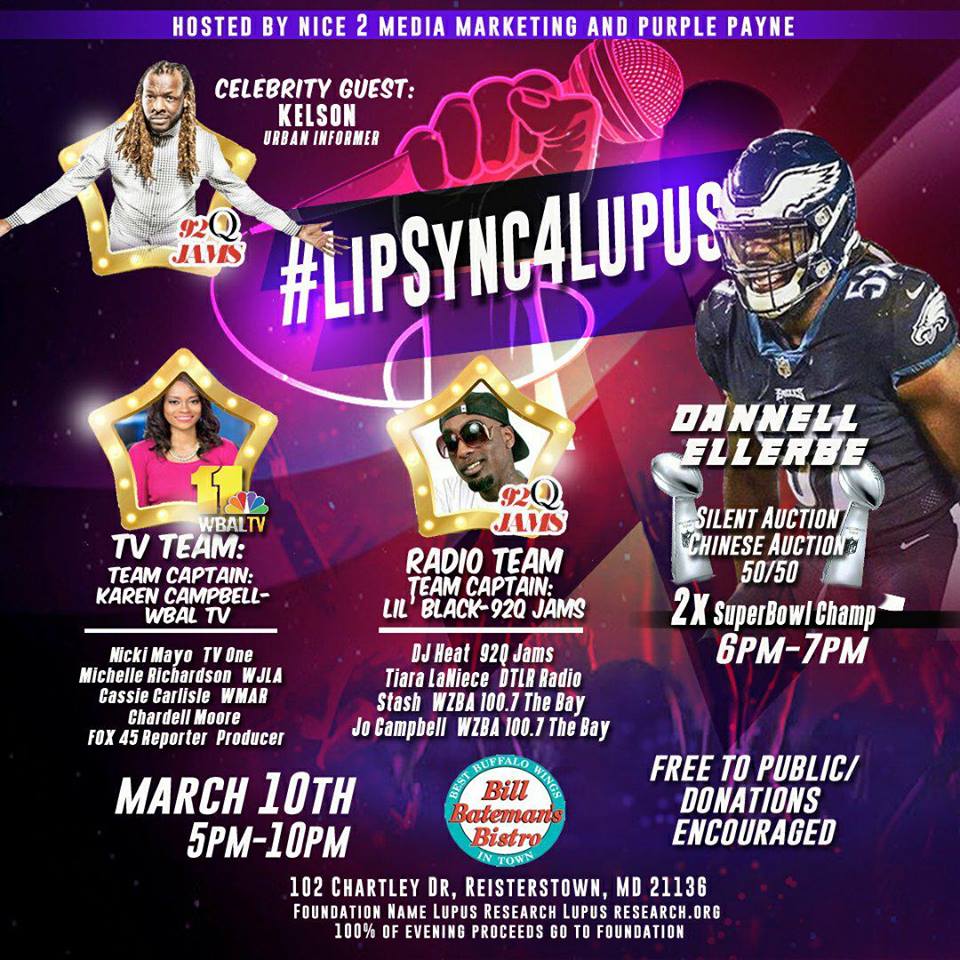 Lipsync 4 Lupus takes place THIS SATURDAY at Bill Bateman's Bistro in Reisterstown!
Follow Cassie on Twitter
'Like' Cassie on Facebook