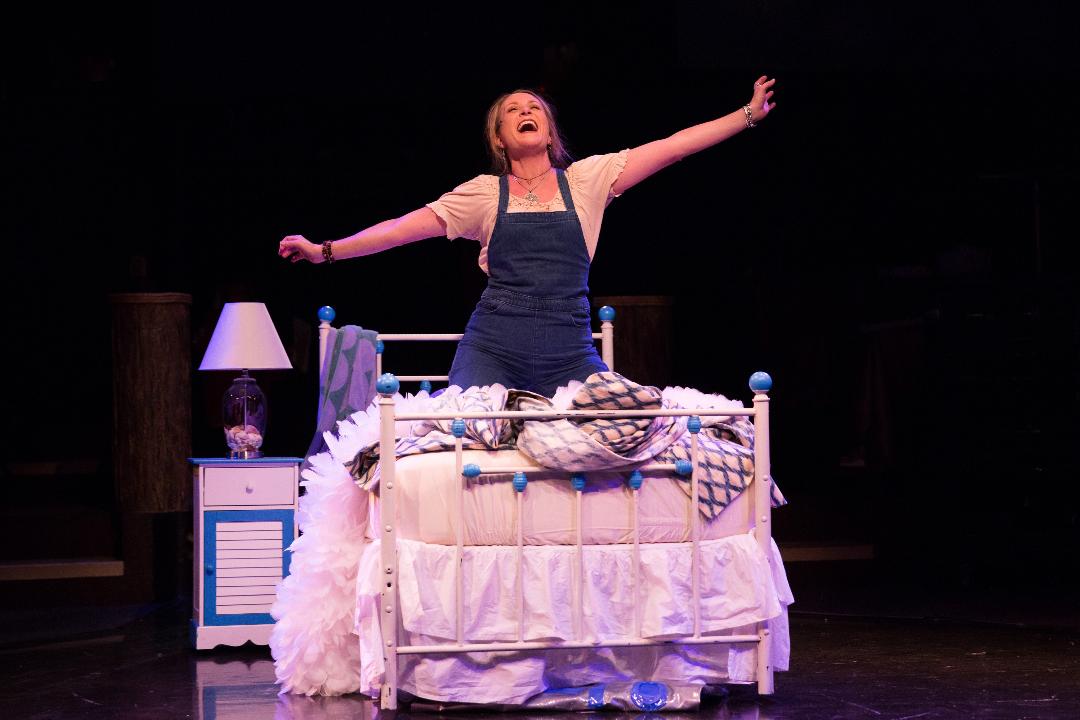 I chatted with actress Heather Beck about her life here in Maryland and the thrill of performing in Toby's Dinner Theatre's production of "Mamma Mia!"
Q: Talk about your childhood, where you grew up, etc
I grew up in a musical family. My parents were in a band and played on weekends and my younger sister starting writing and performing her own songs at age 7. I was born in Houston, Texas and we jumped around to Chicago Illinois, Durham NC and then Ellicott City MD.
Q: When did you know you wanted to be an actress?
I love performing- it's the most amazing feeling- a little addicting even. Being able to feel so free onstage and connecting to so many other talented people- learning from them! I don't think I ever made a conscious decision to be a performer. I decided to pursue performing when I realized how important it was to me. But I don't remember ever thinking, "I want to be an actress one day". My life has been full of wonderful surprises.
I can't imagine it though, without having had the chances that I've been given.
Q: I read that your second language is ASL. How difficult was that to learn?
Yes, I love American Sign Language!
I have a degree in Interpreting and have been working as an Educational Interpreter for 20 years. It's like any language. You have to immerse yourself in it and work hard at it to become fluent. But it's so different from English. Expressive in an entirely different way and the Deaf culture that comes with it is so beautifully rich. It is our son's first language and so it plays a very important part in the lives of our family and close friends.
Q: For a reader who maybe has been living under a rock, what is "Mamma Mia!" about? Who do you play?
It's a story of a girl searching for her father in the hopes of learning more about herself, how a mother and daughter relate, while the mother is still trying to reconcile past mistakes and understand losses. It's a celebration of the music of ABBA and youth!
It's super cool.
But if I had to condense all that, I'd say:
"A daughter invites her mother's past lovers to her wedding, hoping to figure out which man is her dad, set to the music of ABBA".
But I really think it's so much more than that. I play Donna, the mother
Q: What are your TWO favorite musical numbers in the show and why?
I think my favorite two numbers are "Mamma Mia" and "Winner Takes It All". They are two complete opposites as far as emotions go. I know you said TWO but…
"Waterloo" is a favorite as well.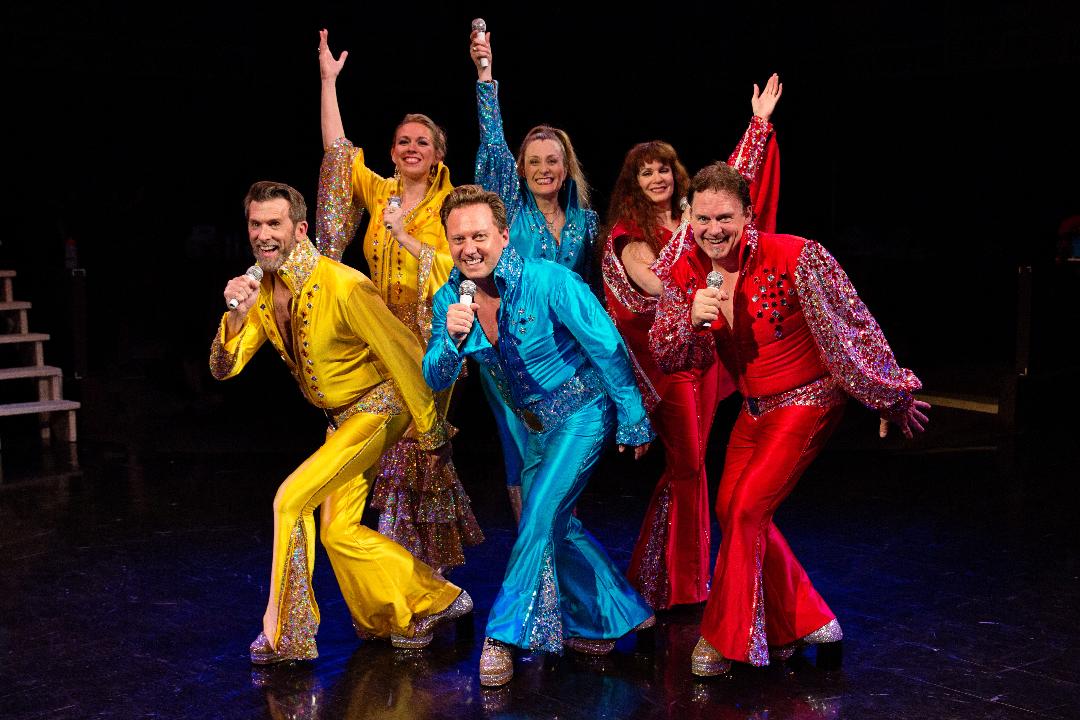 Q: I was raised on ABBA growing up in the 90's. How fun are their songs to perform every night on stage?
ABBA songs are incredibly fun to perform- Thank You Ross Scott Rawlings! I wasn't sold on all of them to begin with but each one has become special to me in its' own way. I credit my change of heart due to the way this cast is invested in the story and how we have been directed. Mark Minnick is someone who completely believes in our ability to tell the story and that there IS a story worth telling. And so we believe in him. It's amazing how things come together when people trust one another. He's made each number worthwhile.
Q: The "Mamma Mia!" brand is really hot right now with the release of the film sequel. What did you think of the first film? Have you been able to see the second?
I have seen the first movie and enjoyed it very much but I'm waiting to see the second one until our production of MM is finished.
Q: What is it like working with Maggie and the rest of the cast?
Working with Maggie is really special. She has become a close friend. We have a lot of similar qualities so it isn't difficult to bond with her onstage. She's also an incredibly hard worker, genuine and intense and crazy silly sometimes. I like to tell her how much she reminds me of myself 20 years ago, except that she is much more grounded than I ever was.
Q: What has been the audience reaction so far?
The audiences have seemed to really enjoy it. That's a huge part of what makes doing this show so fun. We start the show and they just journey along with us. It's so interesting because I can feel their energy around us. I think it feeds our production and is part of what makes it so good. When they are feeling it, it bumps up our energy level or emotional moments- whatever is happening onstage at the time. And there are so many ups and downs! That's what I love about Toby's venue in the round. I can't see the audience but they are so much a part of what is going on.
Q: Are you excited about the rest of the run of the show?
I am very excited about the rest of the run. We just passed our half way mark. I'll be sad for this one to come to a close, I think. This group of people, we all fit together really well. It is also such an amazing release of energy and feelings. You know how you feel after a really great cry or a laughing fit? That's the feeling after a Mamma Mia show, just Spent!
And Happy 🙂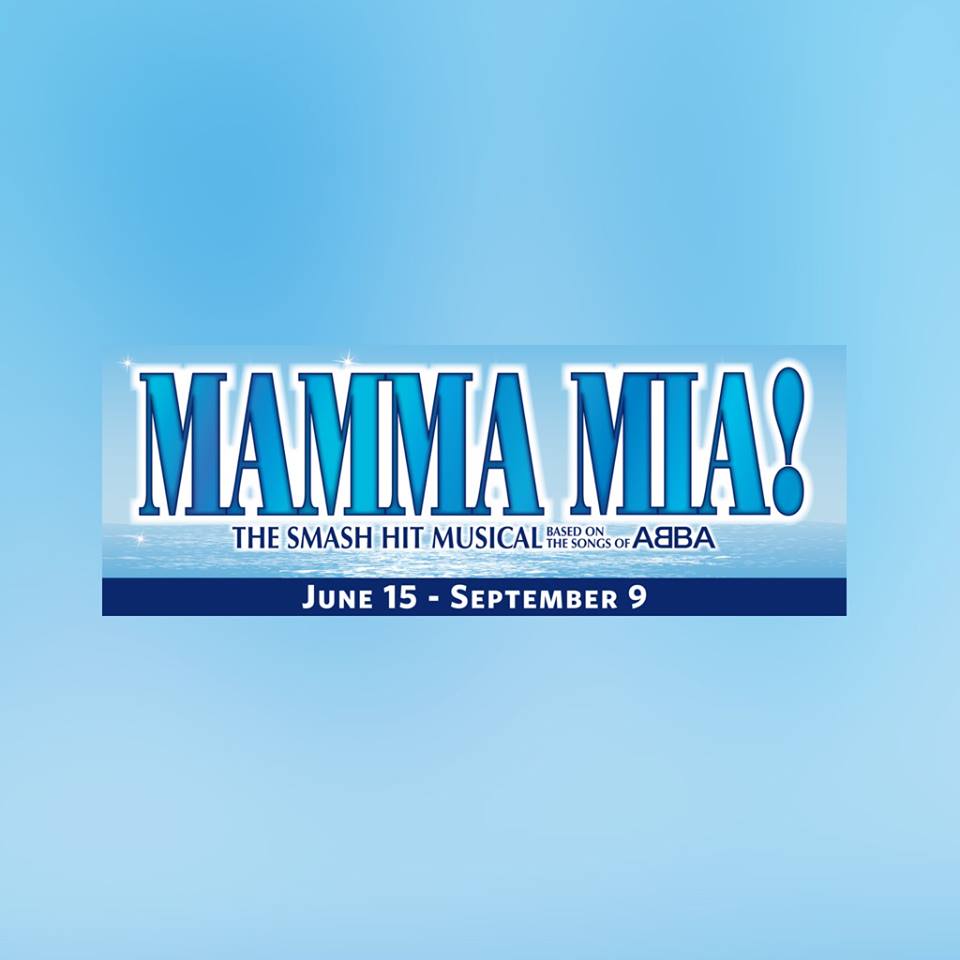 You can see Heather and the rest of the cast of "Mamma Mia" at Toby's Dinner Theatre until September 9th!