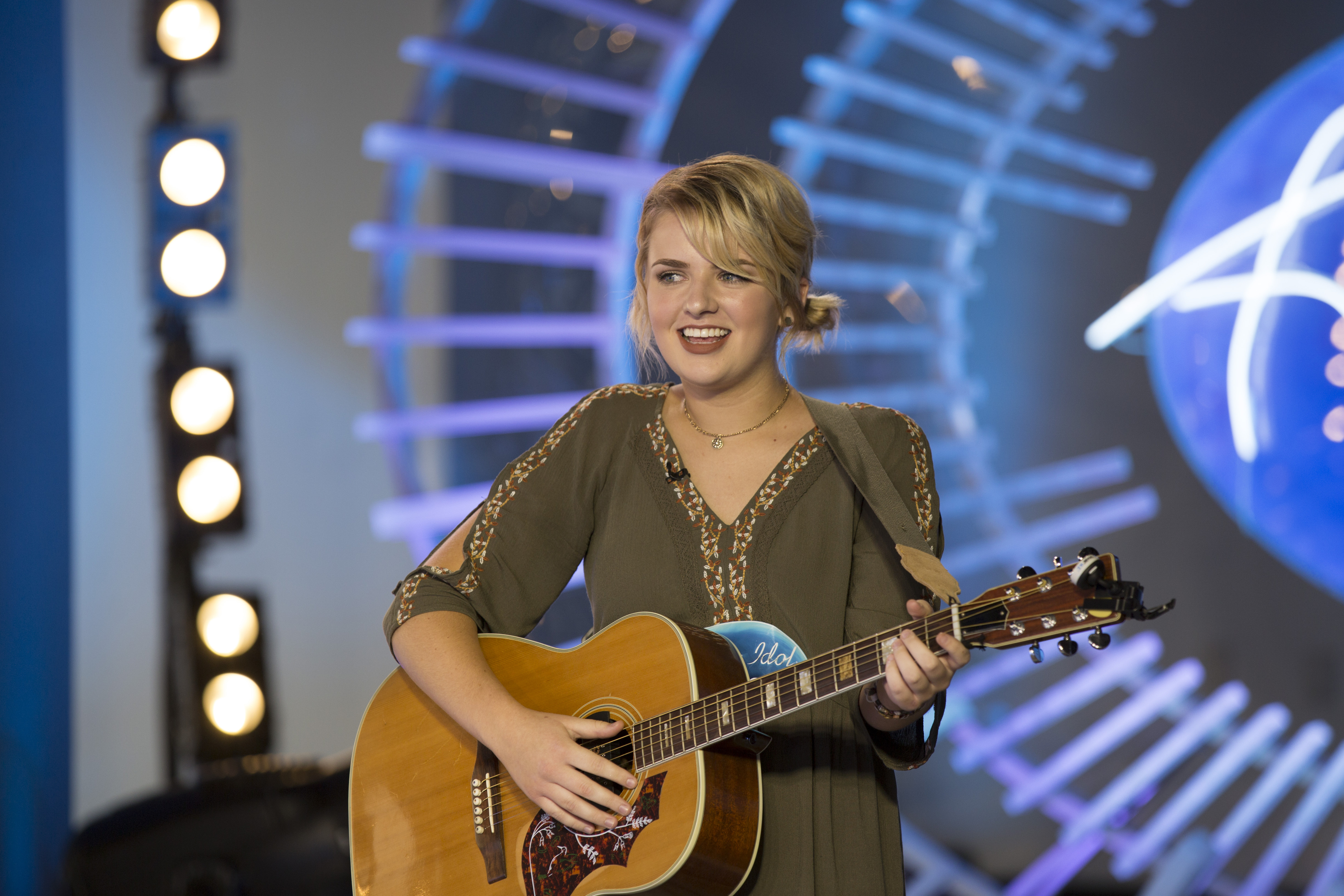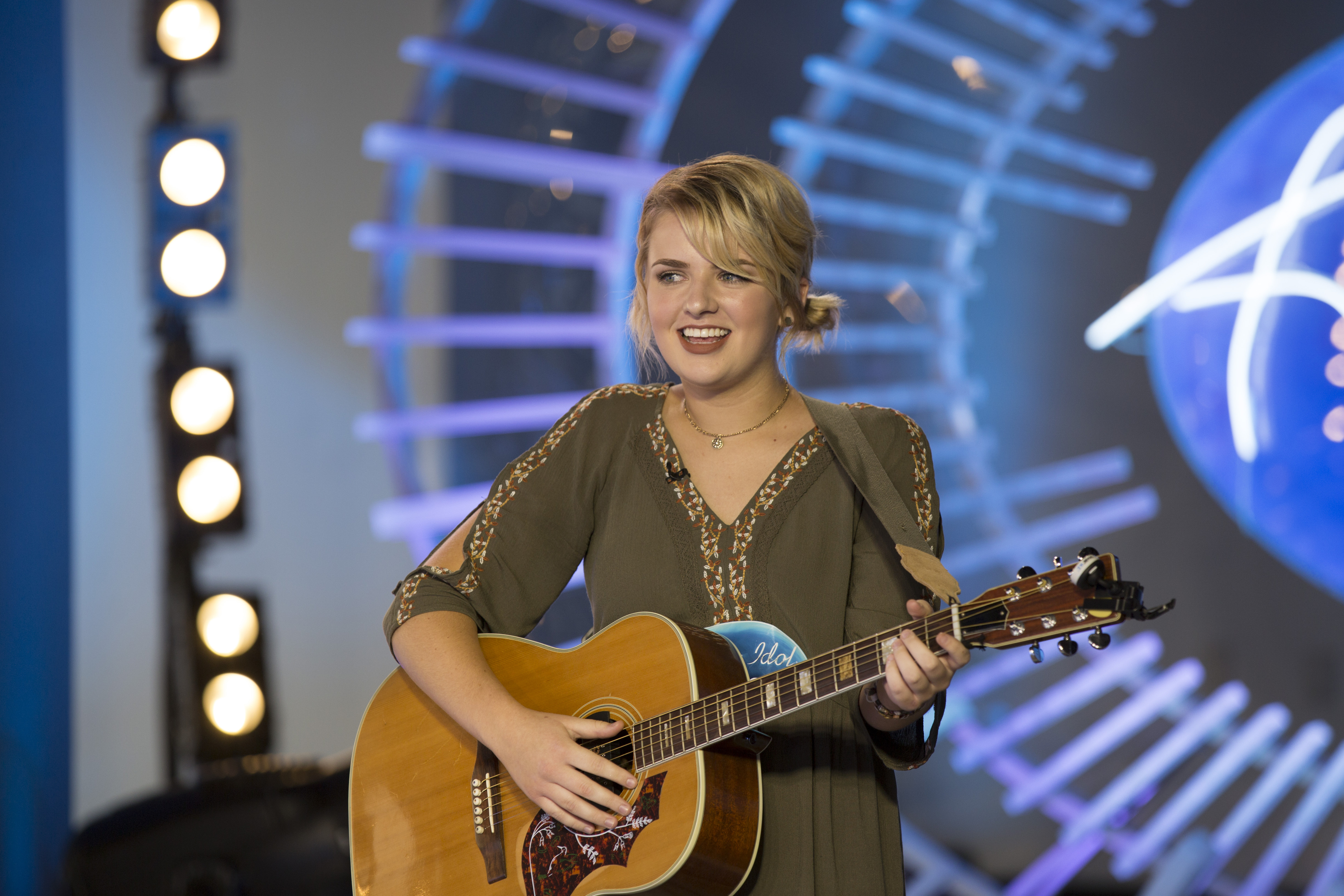 I chatted with reigning "American Idol" winner Maddie Poppe about her journey on the show and what's next to come!
What is the craziest thing you've ever done in your life?

Oh wow. ::pause:: Win "American Idol."
When you auditioned for the show, why did you choose to sing the song "Rainbow Connection?"
I'm a really big fan of the show "The Office." There's an episode where the character Andy sang it. At first, I didn't know what the song was, so I looked it up. I started playing it at some of my shows before I auditioned. I figured I could maybe stand out since it's such an obscure pick .
If you could describe your experience on the show in one word, what would it be and why?
Life changing. I'm the same person I guess, but there a lot of positive changes that have come with the title. ::laughs::
Even though you saw Ryan Seacrest's card on finale night, what was going through your mind when you were named the winner?
Oh man. Honestly, I had a flashback to all the times during the competition where I thought I didn't so well. Mainly the Top 50. It was an incredible moment though.
You presented Kelly Clarkson at the Radio Disney Awards with the Icon Award. Did she give you any advice?
She actually checked up on me and was asking how  I was doing, were they treating me okay, stuff like that. She told me to never change. She was more concerned about me personally than anything.
You've been on tour for a little while now with 'Idols Live!' What is the most challenging part?
Being away from my family for sure is the most challenging. The most rewarding part is being able to go out each night and see fans that voted for you and support you.
I see you're pretty active on Twitter with your fans. What is it like being able to communicate with them so fast and directly?
It's really cool to see how excited they get if I tweet them back. It's cool to impact someone's day on a positive note. They send me fan art as well which is pretty neat.
What is your first single "Going, Going, Gone" about?
It's about getting up everyday, not sure if you can do something, but forging ahead. It mirrors my journey on "American Idol."
Are you excited about your show here in Baltimore on August 12th?
I'm VERY excited. I've heard such great things about Baltimore. I've never been in that kind of area before. We've been on the West Coast for forever it seems like, so it'll be cool to get to play a different part of the country.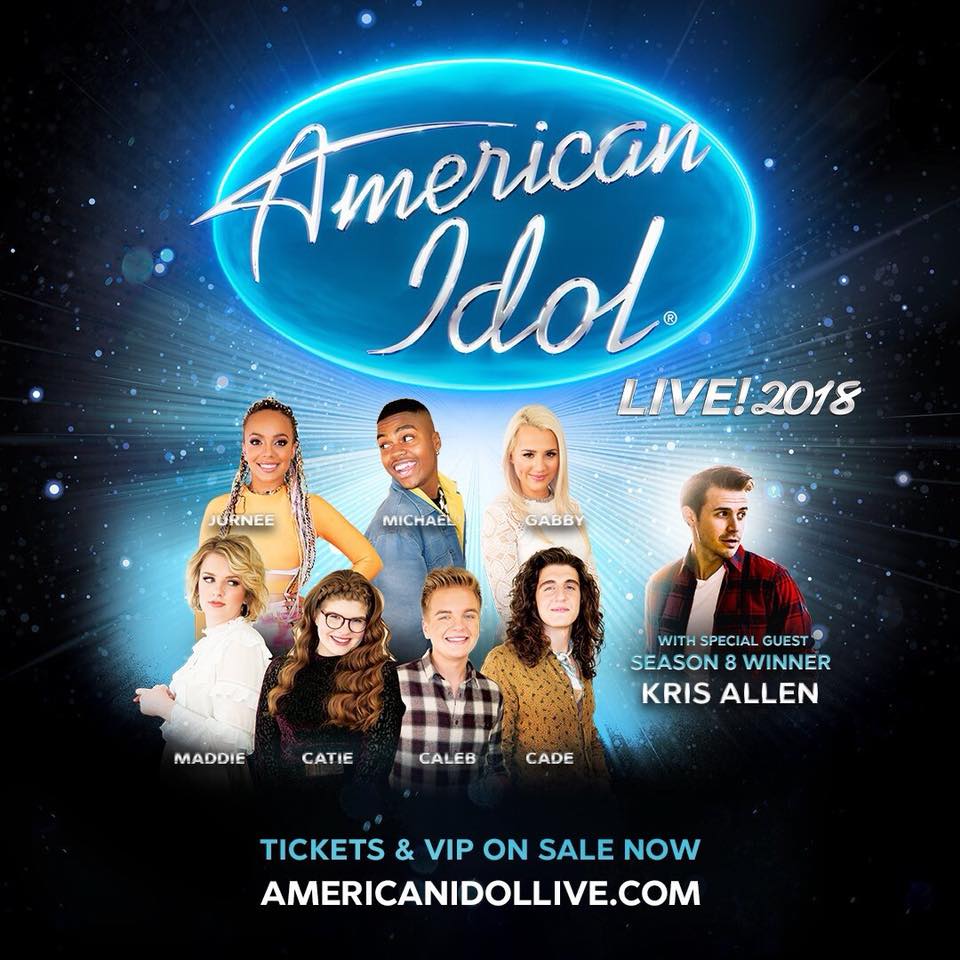 Maddie, the rest of the Top 7 Idols AND Season 8 winner Kris  Allen headline The Lyric Sunday, August 12th!
Follow Maddie on Twitter
Follow Maddie on Instagram
'Like' Maddie on Facebook