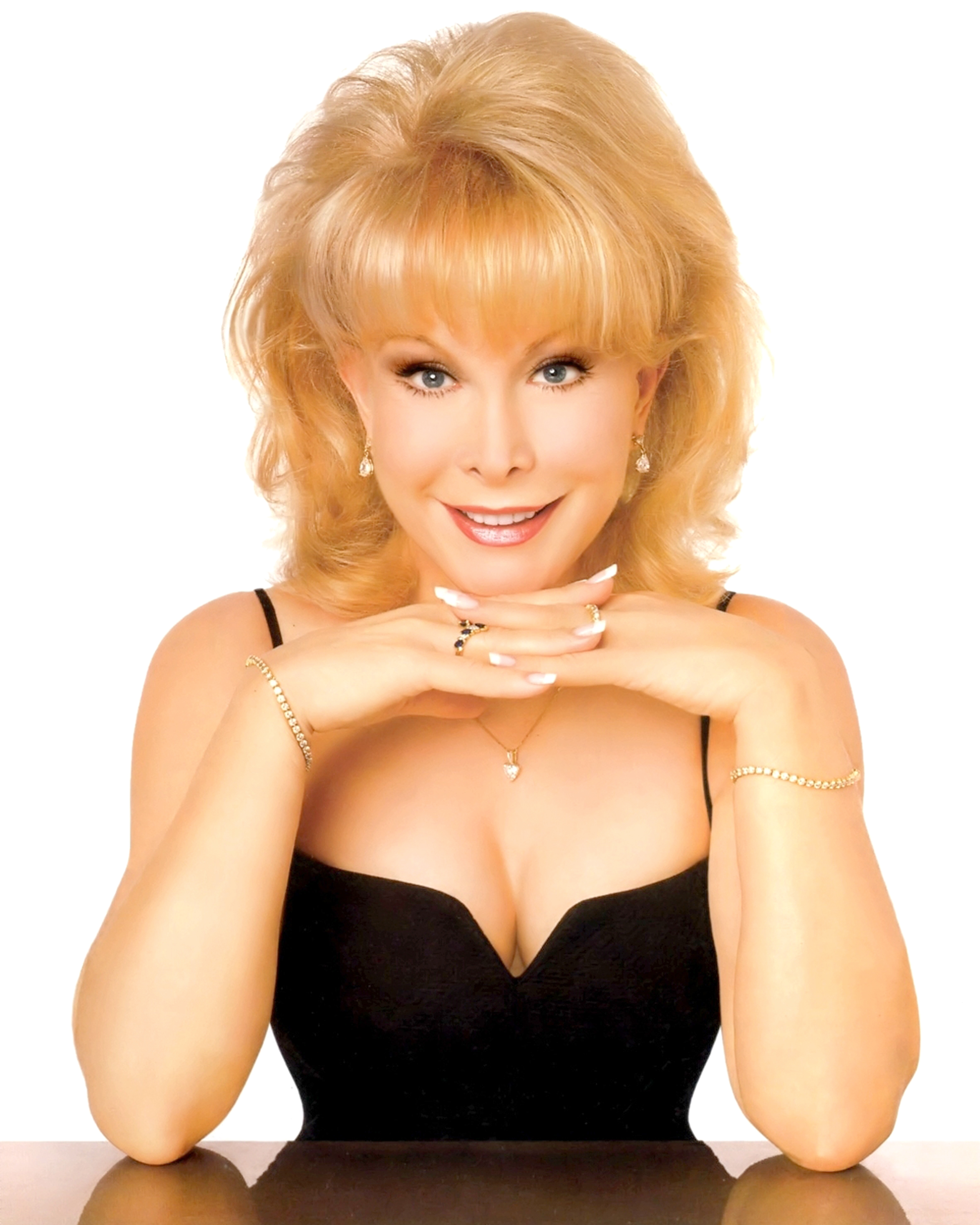 I chatted with Barbara Eden about her legendary role on "I Dream Of Jeannie" and her connection to the band Phish.
When did you know you wanted to be an actress?
Oh dear. I was studying opera and singing at The Conservatory of Music in San Francisco. My mother suggested that I study a little drama to give a little veracity to the lyrics I was singing. She said "You don't mean a word you're saying, Barbara. Every note is beautiful, but it doesn't mean much." Things took off from there.
If you could describe your experience on "I Dream Of Jeannie" in one word, what would it be and why?
Glorious. She was such a great character to play. She had so many dimensions. I also played her evil sister as well. I had a wonderful time.
Didn't you play Jeannie's mother as well in one episode?
I did! You have a great memory.
I certainly hope they gave you more money for that.
Of course not. They would've ran for the hills before they did that ::laughs::
What was it like working with Larry Hagman?
Interesting. He kept me awake. ::laughs:: He was a wonderful character..I loved working with him. I've never worked with someone I'm so in tune with. He had a quick mind and thought of new things to do and how to do them.
You were in "Love Letters" with Hal Linden. How difficult was that set up of just sitting and playing to the audience? 
I actually toured with Larry Hagman first and then Hal. He's a marvelous actor. As a matter of fact, we're bringing "Love Letters" to the East Coast starting in February.
Recently, you struck up a friendship with Phish guitarist Mike Gordon. How did that come about?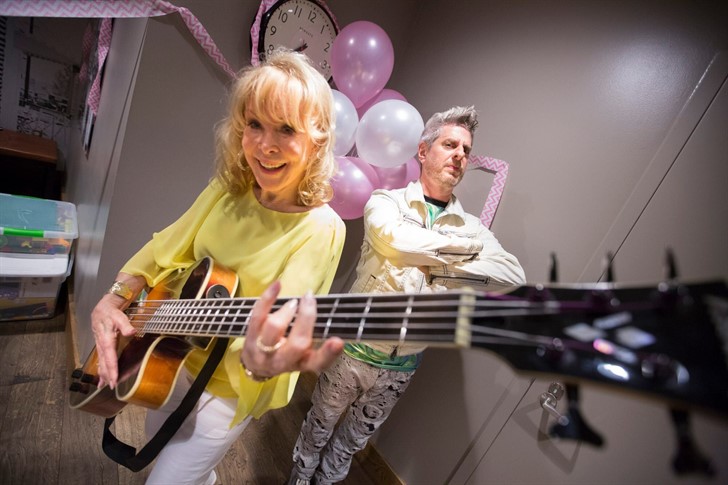 Mike's little girl was a huge fan of "Jeannie." Mike discovered that I love elephants. While they were touring, they made me an elephant. It was quite elaborate. In every city, they'd go to someone who could help them with the engineering of the elephant. It's quite beautiful and puffs pink smoke out of it's trunk. Mike took photographs of every step of the process.
His people called my people ::laughs:: and we set up a lunch date. They presented it to me and I fell in love. I take very good care of it.
I was able to meet him backstage at one of his concert. I don't know HOW he has the energy to pick up the guitar, perform, and jump up and down with it. Their sets are seventy five minutes. And he sustains that each night. I couldn't even imagine.
What is the craziest thing you've ever done in life?
Oh my. ::laughs:: Zip lining in Hawaii. It was scary and fun all at the same time.
One of your first roles was a guest starring spot on "I Love Lucy." How nervous were you?
I was VERY nervous because I really admired her and the show so much. You're training kicks in and you do your job. She was so helpful. She made sure I had a dress that was REALLY cute. Actually, I remember walking past her dressing room and she asked if I liked the dress. Of course I did, I wasn't going to say no ::laughs:: She said "Take it off." I thought "Oh dear.." So I took it off and gave it to her. She helped spruce it up a bit with her assistant right there on set. She was a wonderful woman.
What was going through your mind when you received your star on the Hollywood Walk of Fame in 1998?
It was a wonderful moment in my career. It's special because my fans are the ones who gave it to me. The Chamber of Commerce expects to be paid to put those stars in the street. I didn't even know it was going to happen, but the fans had arranged it and paid for it. I was….SO very happy and so grateful.
How does it feel knowing that "I Dream Of Jeannie" is still airing, reaching a new generation of fans?
It's thrilling isn't it? I love it! I just love it. When we were making it, I never dreamed of the legacy it's left. In fact, I'm going to Germany in October because they play it there so much. I travel to China, Australia..all over the world. I'll have grandpa, grandma, the parents, and the kids..all age groups come see me at autograph shows. It's a wonderful, wonderful gift.
I remember when the show premiered on Nick At Nite in the early 1990's. They paired it with "Bewitched." In my household, it was a HUGE thing. The dishes had to be washed, toys had to be put away, and I had to have my bath by 8pm because those two shows were coming on. It was an event for us most of the week.
Ohh that's great ::laughs:: I love to hear those stories!
Are you excited about your appearance at the Mid-Atlantic Nostalgia Convention this week?
I am! I'm anxious to see Baltimore. I was there years ago but haven't been back since. I can't wait to see the other celebrities and of course meet the fans!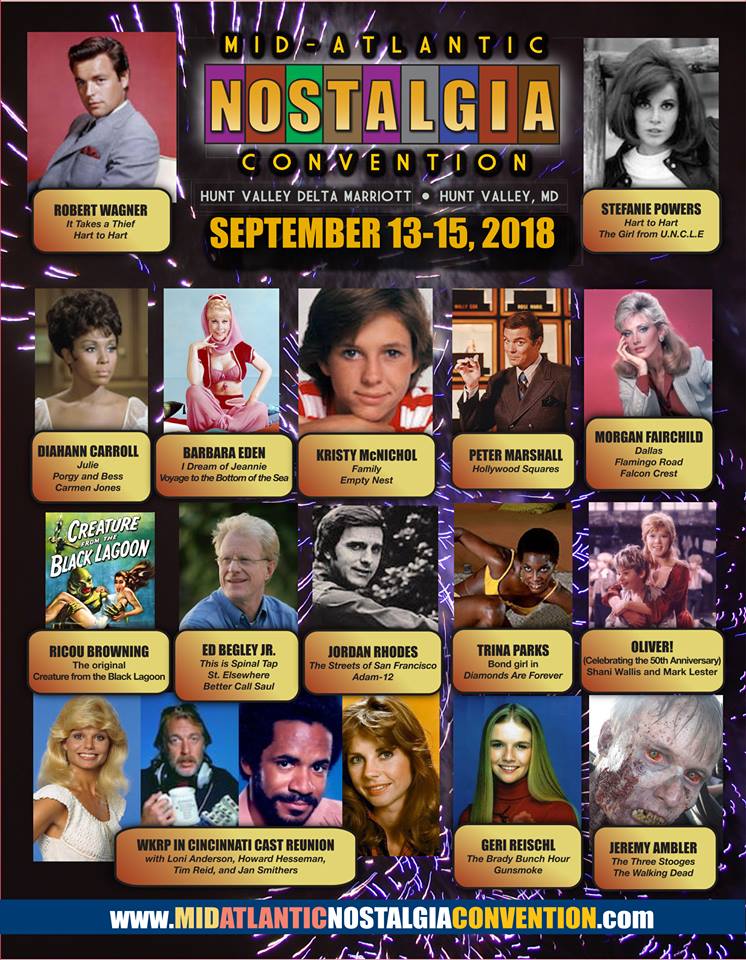 Barbara appears this Thursday, Friday, and Saturday at The Mid-Atlantic Nostalgia Convention in Hunt Valley!
Follow Barbara on Twitter
Follow Barbara on Instagram
'Like' Barbara on Facebook
[follow_me]