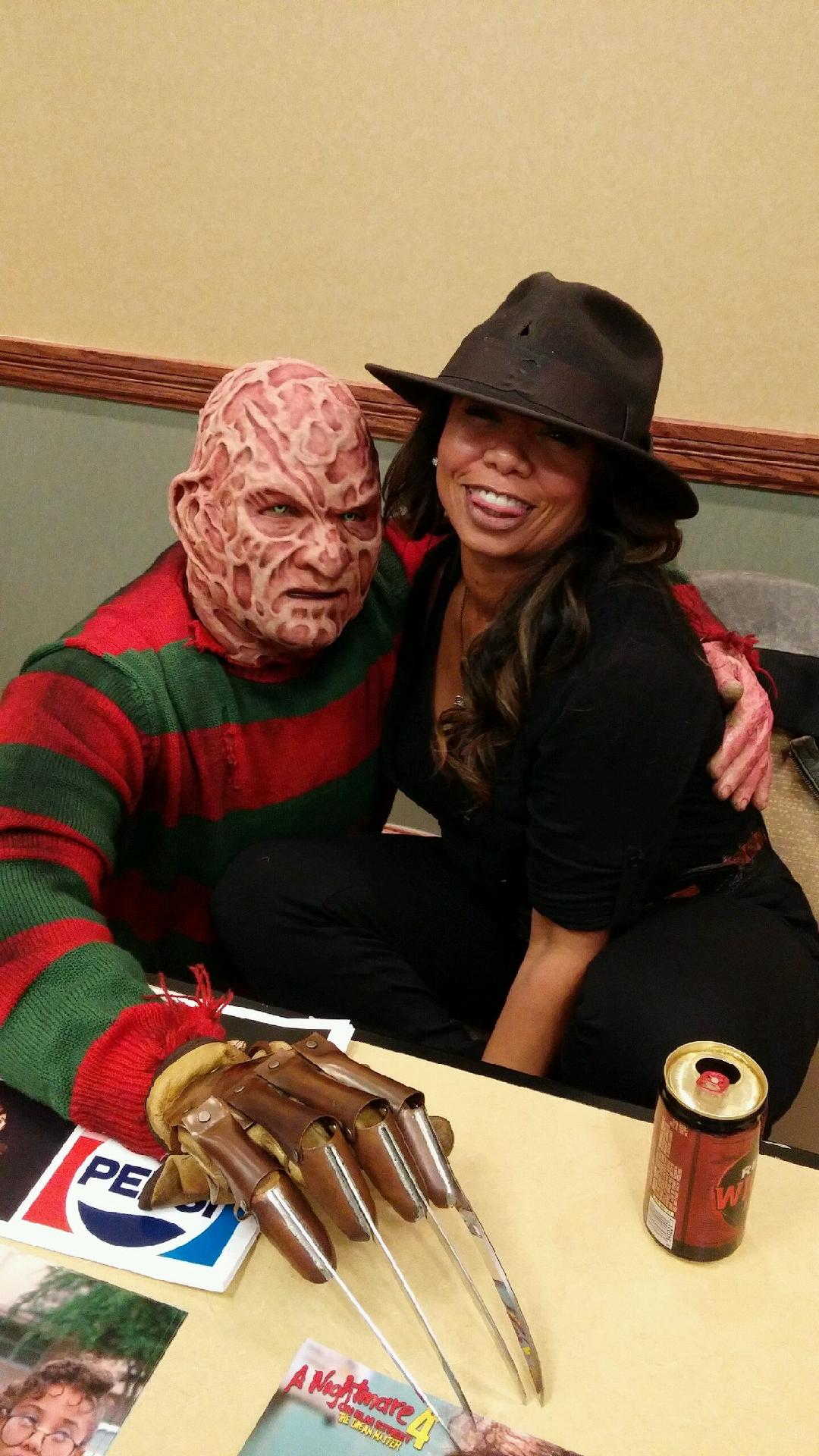 I chatted with one of Elm Street's finest, Toy Newkirk, about the Freddy Krueger realm and her connections to Maryland.
Talk about your childhood, where you grew up, etc
My connection to Baltimore is a cool one. It's in my blood. My mother was born here in Baltimore and my father was born in South Carolina. He moved up here as a small child. They're definitely Marylanders. My dad received a job offer in California, so they all moved there before I was born. Every year, we would have to come home at some point because we have a huge extended family here. I felt like I was from  Baltimore..crabs are in the blood! ::laughs:: Whenever I'm in California and I talk about crabs, people ask if I mean a crab roll or sushi. Heck no! ::laughs:: An actual crab you have to pick!
I started acting at about three years old. I would dance in front of the television much to my brothers chagrin. I remember them saying "will you move?!" Finally at five, my mom gave in and brought me to an agent. My first commercial was a Tide commercial. That was it! I never stopped working. I ended up doing a root beer commercial, a McDonald's commercial..probably every major product out there I had some part in. I remember being sent to Equestrian lessons for an airplane commercial. They wouldn't do that today. ::laughs:: It was a very unique time where the industry wanted you to do it RIGHT.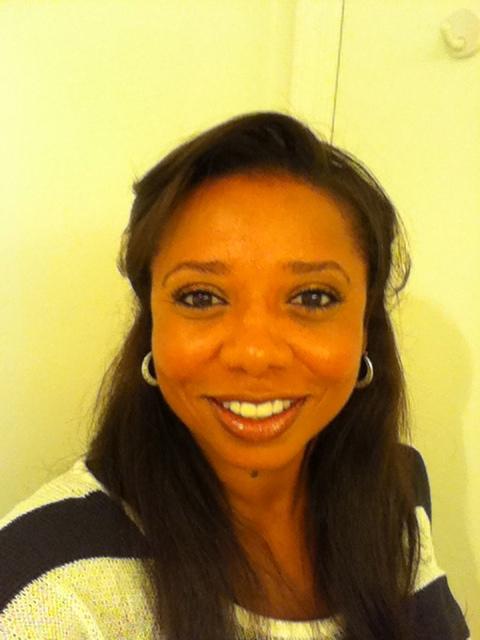 Every weekend I would go down to the inner city playhouse. I was surrounded by Kim Fields, Janet Jackson, Malcolm Jamal Warner. Kim Fields' mom was a couch of mine. It grounded me. It gave me confidence. We went around Southern California every six months and performed plays. I was raised in the San Fernando Valley, but there was a "Straight Outta Compton" side of me too ::laughs:: I had a really diverse and eclectic upbringing.
What drew you to the role of Sheila Kopecky in "A Nightmare On Elm Street 4?"
First, a disclaimer. Horror films TERRIFY me. ::laughs:: I believe that they can happen! "The Shining" and "The Exorcist" are just two examples. I went in and auditioned for Renny Harlin and he kept calling me back. I was hyped on the idea that Sheila was a smart, young, black girl. You didn't see that much at the time.
This year is the 30th Anniversary of Part 4. This role had legs. Because of it, I've had the opportunity to come to shows like Monster Mania, shows in Liverpool, shows in Germany, Australia…all over the world.
I was scrolling through your Instagram and saw some photos of delicious looking Maryland crabs. Are you an expert crab picker?
Yes! My secret is to take my nail, pop the shell off, clear off all the gills, take off the mustard, it's GROSS.
RIGHT?! IT'S SOOO GROSS.
My aunts are always egging me on to eat the mustard but I just can't. But to answer your question, yes, I'm a crab expert dammit! My nieces will eat every bite of their crab meat, but they'll scold me for leaving a few pieces behind ::laughs::
If you could describe your experience on "A Nightmare On Elm Street 4" in one word, what would it be and why?
::pause:: Oh boy. ::pause:: It's hard because it's encompassing of so many things. ::pause:: I got it. Friendship. Our director Renny Harlin got us together about two or three weeks before and told us to spend time together. Fast forward thirty years later, and we've been through mourning, kids, divorces. I've stayed with some of them when I moved around or when I was in town for something. Even outside of my film, I've gotten close with some of the other series stars such as Amanda Wyss and Heather Langemkamp.
You can be honest..what was it like sucking face with Freddy Krueger?
::both laugh::
Robert wore dentures when he was Freddy. When I was hired, they had to do a full body cast of me with an open mouth. So when it came to filming that scene, they told me that I had to really open my mouth when he came in for the kiss. Twice, his dentures dropped out of his mouth and into mine.
OH MY GOD.
Yeah. He had crumbs of  whatever he had eaten previously in there. Saliva as well. So yeah I remember that vividly. It's funny because it was my first on screen kiss ::laughs:: I have that honor! ::both laugh::
Robert is such a warm person. He's a true thespian. I watched how he would take on the characteristics of Freddy and I would just be in awe of him. There were times when he would come by my dressing room and I would just pick his brain about certain scenes. This movie was filmed during the writers strike so  a lot of it was improvised. I remember Robert telling me he was going to come down the aisle with the apple and I'm just going to take your head and kiss me. He led that scene for me. He's such a brilliant actor and an amazing man.
If I were you in that scene I would've improvised "GET YOUR DENTURES OUT OF MY MOUTH!!" ::both laugh::
How cool is it knowing you're a part of pop culture history?
It's a weird thing. And by that I mean I love being able to see the fans and see how the film has effected them. Sometimes they'll come up to me shy or nervous.  We chat and it's great to see them come out of their shell a bit. This whole experience has been unexpected. I never thought my role in a horror flick would've touched so many people.
Going back to your earlier comments about being terrified of "The Exorcist".. you do know that's based off a real case? It happened right here in Prince George's County.
Really? That just freaked me out even more..my fear is confirmed! I can't watch that movie to this day all the way through.
I saw that movie for the first time when I was sixteen. I liked it and it gave me nightmares. I have the Blu Ray but I just don't have the balls to watch it.
::Toy laughs hysterically::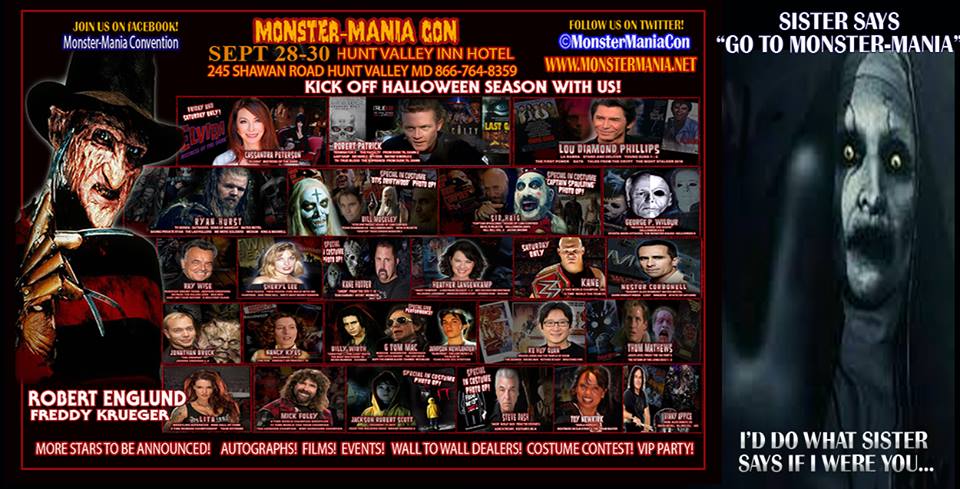 Toy will be at the Monster Mania convention in Hunt Valley this weekend!
Follow Toy on Instagram