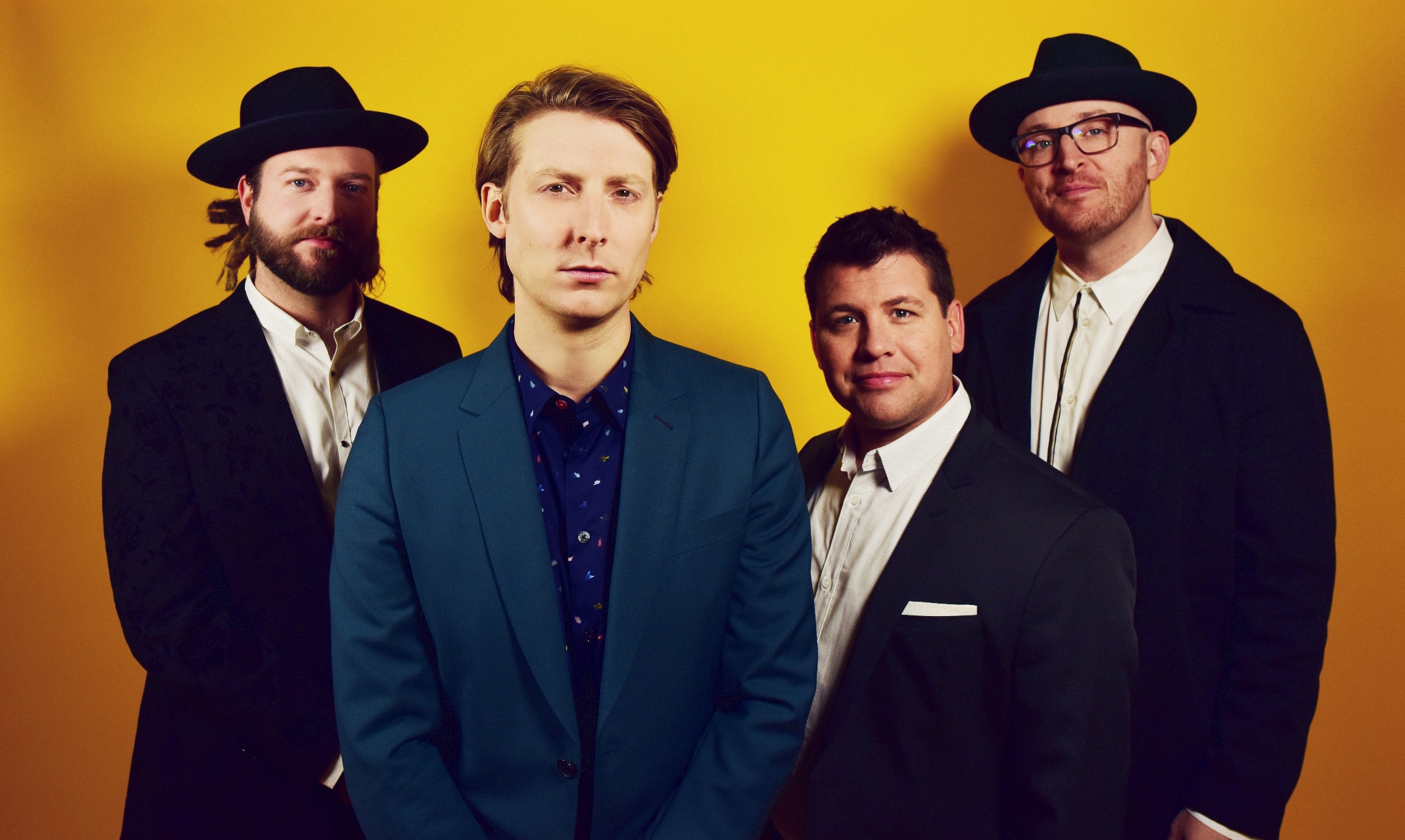 I chatted with Eric Hutchinson about his return to the music scene and the Baltimore Orioles.
The last time I interviewed you was in 2015. What's been going on these past few years?
A lot! I took a long break from the road and touring. I made this new album called Modern Happiness  and I really wanted to share it with everyone.
What is the craziest thing you've ever done in life?
I'm not really a crazy kind of person. I sometimes think about how I willingly became a full time musician so young.
What is your favorite song to perform and why?
Well, we're playing the whole new album in order on tour. I love these songs so much. I really love every one of them. It's a blast singing them every night.
How is Modern Happiness different from your previous releases?
I brought my touring band, The Believers, into the studio and recorded everything. It was a faster process and pretty awesome honestly. I also think for the first time in a very long time, I was making music for the sake of making music. Nothing else. I wasn't thinking of radio play or how it was going to fit in the world. It's a pretty organic and natural kind of album .
You're an Orioles fan for life. What are your thoughts on losing Adam Jones, Manny Machado, Buck Showalter, and Dan Duquette?
I don't have to tell you man. It's been a rough year to be an Orioles fan. I don't feel like we saw it coming. I didn't think we were going to have a historic bad year. It's been upsetting, especially seeing Buck let go. Hopefully they have good prospects to put the team back together.
What is Songversations?
I created a card game. I'm really proud of that! It's a way to connect people through talking about their musical tastes. You pull a card with a question on it and you answer it with a piece of music. It was something I worked on in between albums. It was a pretty cool and creative process.
Was it tough getting back in the studio and back on the road after your hiatus?
Yeah. I was really burnt out. I went through a period where I didn't know if I needed to make music anymore. My relationship to music was really frayed and I lost a lot of joy. As soon as I really allowed myself to think I was done, I felt a real love of music wash over me.
Are you excited about your shows this weekend in Annapolis?
Yes, for sure. It's always special going back to Rams Head. In my early days, I was notorious for bothering promoters and booking agents. I just wanted to play music. Kris Stevens over at Rams Head Tavern was really supportive and would put me on shows as an opener, which set up down the line for headlining. It feels like a homecoming.
Eric Hutchinson plays TWO shows this weekend at Rams Head On Stage!
Buy tickets for Saturday's 7pm show
Buy tickets for Sunday's 1pm show
Follow Eric on Twitter
Follow Eric on Instagram
'Like' Eric on Facebook