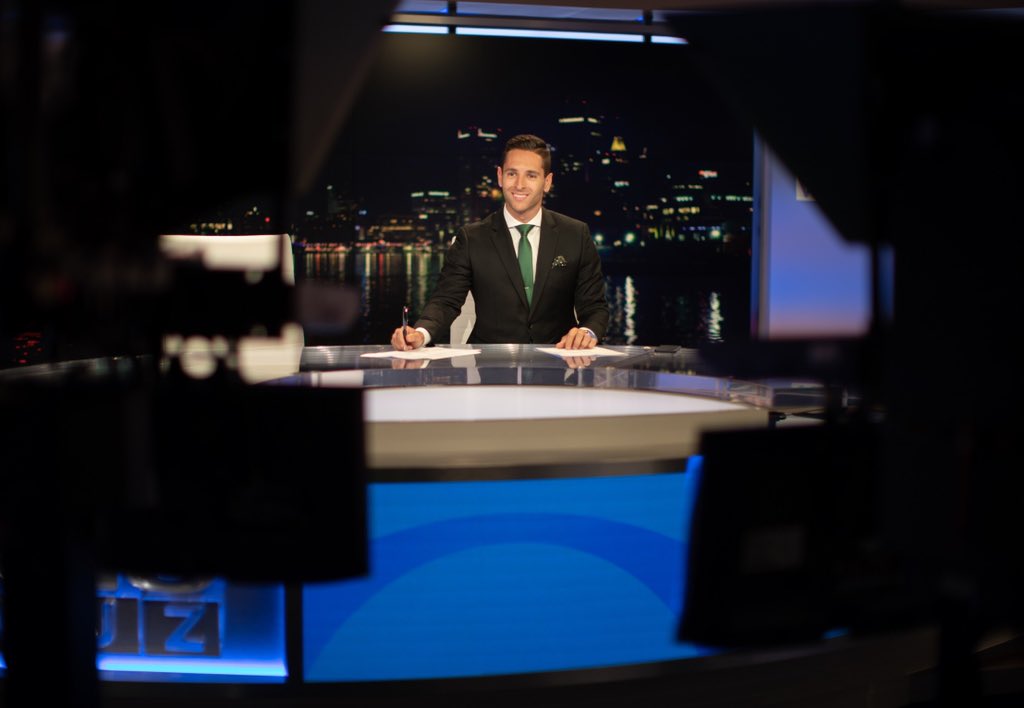 I chatted with WJZ's Rick Ritter about the sideline report that changed his life and his experiences in Baltimore thus far.
Talk about your childhood, where you grew up, etc
I was born in the Roxborough area of Philadelphia. I lived there until I was eight years old. We then moved to South Jersey, where my family still lives. I have two great parents, Maria and Fred, who instilled a great work ethic in me. They taught me manners and to work hard, which I carry with me to this day. We're still a very tight knit family.
When did you know you wanted to be a journalist?
Funny you should ask that. When I was younger, I would always chase down the local Philadelphia news crews when I would see them out in public. I was curious to what was going on and what they were doing. When I was in college, I started dabbling in it and worked with the local station there, while playing football. One of my professors asked me in my senior year to host a sports show called "Kickin It with Coach and Rick Ritter."
I started doing that and the response was very positive. I remember playing in an all star game in Virginia that was being televised on Fox College Sports. I was coming up the field after a play and Sam Ponder called me and over and said that she knew I wanted to be on television. She was going to hand me the mic and do a play by play. So I called one play and it was a defensive touchdown. She loved it and gave me the microphone again. I was walking up and down the side line with my helmet and gear on interviewing players. The next week it blew up. It was all over the internet, ESPN, Sports Illustrated. That helped me land my first internship in Comcast SportsNet in Philadelphia.
Who inspires you?
My dad inspires me. The way he helped us grow up and how he provided for his family. He used to work multiple jobs to provide for us. If I can grow up and be half the man he is, I'll be extremely successful.
What is the craziest thing you've ever done in life?
Oh man.
::pause::
I was a year out of college and was very young when I got my first on air job in Florida. My wife and I, who was my girlfriend at the time, packed up and moved a thousand miles away. I had never lived on my own like that and I didn't know anyone there. It was a huge leap of faith for me.
Your tie game is pretty strong. How does one pick out ties?
Honestly, that is the HARDEST part of my day. ::laughs:: Credit to one of my old bosses who told me to wear ties and colors that POP. I have developed a collection of over 150 ties. I've gotten in a rhythm of wearing each individual ties every other month. My wife laughs at me because I'll stand in the closet for a good twenty five to thirty minutes picking a tie out in the morning.
What is it like working with the on air talent and crew at WJZ?
It's absolutely phenomenal. It's truly special and truly unique. Everyone is there for one another. It's really like a family here. I look forward going into work everyday and working with those people.
You're a HUGE Eagles fan. How excited were you when they won the Super Bowl?
Oh my gosh. Are you kidding me? I was through the roof! Going back to your previous question, maybe marching through the streets was actually the craziest thing I've ever done. I BLEED green, my friend. I've waited thirty years for that to happen..my dad who is approaching sixty has waited sixty years for that to happen! I will never forget that night for the rest of my life.
What was going through your mind when you won the Emmy for Outstanding Live Reporter?
::laughs::  We work in the Mid-Atlantic region which encompass some of the best journalists in the country. So it was truly humbling and awesome to see some of the hard work I've put in the past few years pay off. It wouldn't be possible without the photographers I've worked with who have helped me develop and the co-workers that have pushed me harder. So I say the WJZ team won that award.
Your set was revamped recently and it's pretty slick looking. How excited were you guys when it was finally unveiled?
Oh my God, dude. Over the moon. It was like Christmas in August. We were waiting months and months for that. As we saw it develop, we got more excited. That's the same set CBS Network has in New York. Not only is it the best news studio in Baltimore, but it's probably one of the best in the country. We have an incredible General Manager and Creative Services team that just exceeded expectations. It's unbelievably fun to work on this set everyday.
What is your favorite part of working in the Baltimore area?
I love the people in this city. I love meeting people and hearing their different stories. I also love this city. It's a blue collar town just like Philadelphia and I can relate to that. To be honest, I LOVE dining at all these incredible restaurants that are here. Baltimore is the most underrated cities in the country for amazing food.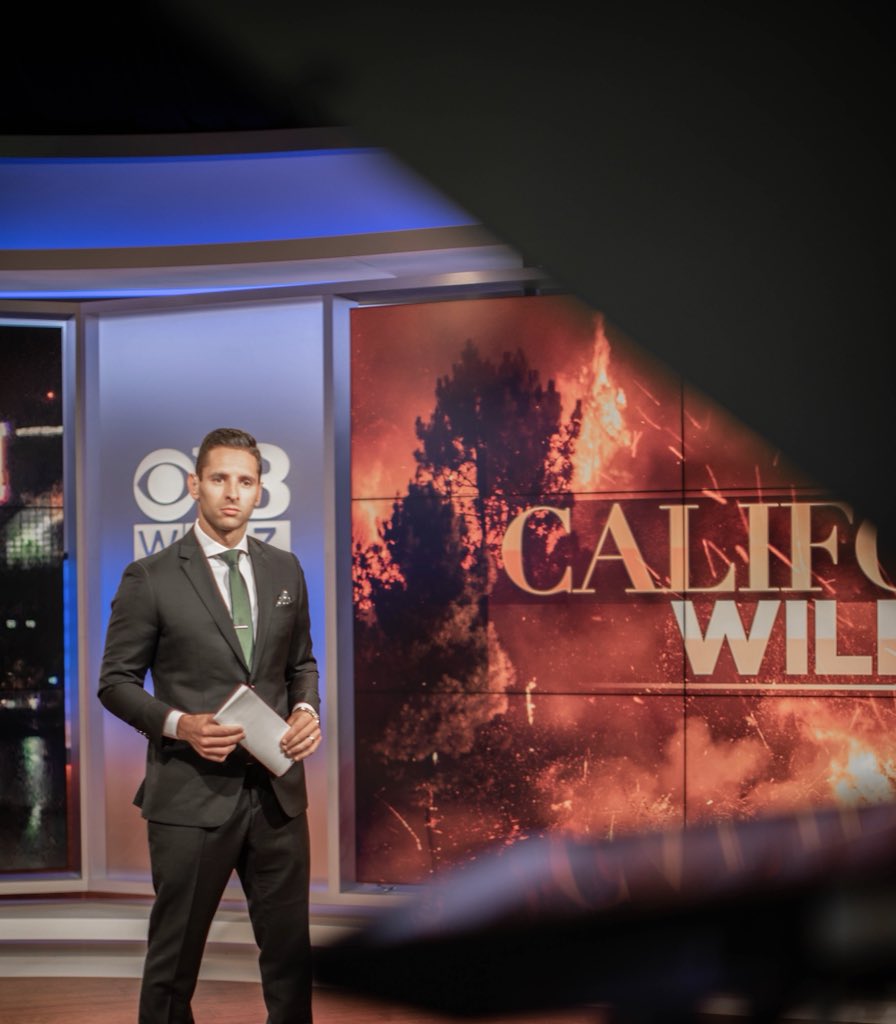 Follow Rick on Twitter
Follow Rick on Instagram
'Like' Rick on Facebook