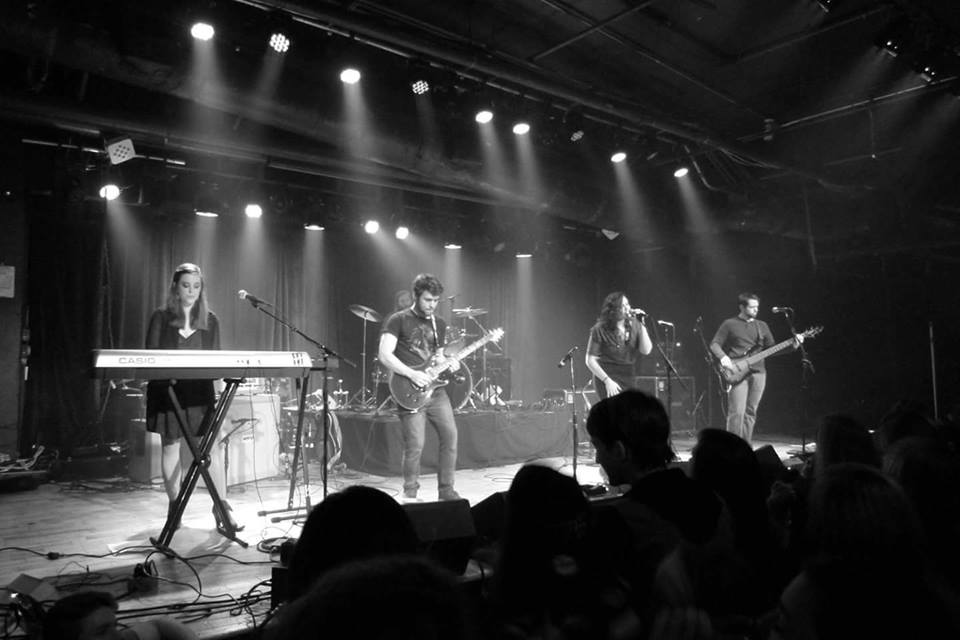 I chatted with Parallel Heights about being a part of the Baltimore music scene and their new music.
Q: Talk about your childhood, where you grew up, etc
Karalisa: I was born in Baltimore and grew up running barefoot in Hereford, MD. I started singing at an early age, but my first experience on a stage was singing for the youth band at church.
Andrew: I grew up in Hereford as well, in a pretty musical family. My grandparents would frequently have people over playing bluegrass music, and my dad and my sister are both guitar players. There was always some kind of singing or live music going on in the house.
Adam: My family wasn't quite as musical, but we always had a piano, and I loved playing and writing music on it from a young age.
Q: When did you know you wanted to be a musician?
Karalisa: I wrote my first song at age ten on a tree swing. When my mom was outside gardening, I would sing Céline Dion songs to her. That's what she listened to. I always wanted to hit those high notes! My mom was my vocal coach and inspiration. She got major leads in her high school musicals and I believe she would've made Broadway but had me instead.
Adam: My sister, who is 12 years older than me, got me really into music at a young age. I was Green Day's biggest 3-year-old fan! Longview was possibly the first song I knew all the lyrics to, and my parents weren't too thrilled about that. I started taking piano lessons when I was 7 and soon after became infatuated with the bagpipes, which I started at 9. Ever since then, music has played an integral role in my life.

Andrew: My dad bought me a drum set when I was in middle school, and I've been hooked ever since.
Q: How did the band form?
Andrew: Adam and I were playing open mics together for a bit and then started collaborating on original songs. We asked Karalisa to come sing with us and began gigging around Baltimore. We have since filled out to a five piece adding Karalisa's then-fiancé-now-husband Amos and our good friend, Dave.
Adam: Ever since we started, I knew I was part of something special.
Karalisa: It was perfect timing. Life was at a weird place and music was my medicine.
Q: What is your favorite song to perform and why?
Adam: We've only performed it once, but my favorite is our new single "Runaway" because of the energy we always put into playing it.

Andrew: That's a tough question… probably "The Forest." it's a fun song on the drums and always a crowd-pleaser. I'm really excited for the new stuff though, I might have a new answer soon!
Karalisa: Ask me after our new EP debut at Rumsgiving!
Q: If you could collaborate with any artist/band living or dead, who would it be and why?
Karalisa:That's like the hardest question in the world. Okay, I have a confession…Kelly Clarkson is one of the most genuine and talented artists I would love to meet. But as for an artist/band, there are so many. I want to get Dave Matthews to teach me the way around a guitar. Could Joni Mitchell give me my story? Please get Frank there and then Lady Gaga to show me how to be the best performer. Heart…list goes on and on my friends.
Andrew: So many options, but Ryan Tedder is on my shortlist. The man is a genius and whatever he touches is gold.
Adam: Literally too many to choose from, but collaborating with Brendon Urie would be a fun time.
Q: What is it like being a part of the Baltimore music scene?

Andrew: It's pretty awesome, there's so much talent here right now. We've had the pleasure of playing a lot of really stacked shows with some incredible bands, it's a blast! Really good people doing really good work in Baltimore.
Adam: It's like a family, and I've made so many amazing friends through Baltimore music events! Some of my favorite experiences have been at Transcendent Event's All-Star Jams, which are cover shows that give me the opportunity to collaborate with other local musicians, some of whom I'm meeting for the first time.
Karalisa: I agree with the boys. It really is amazing to know so many people who are in it for the same reasons. We just wanna do music! How awesome is it that we get to do it with so many rock stars that we see at so many local events!
Q: Are you excited about your appearance at Rumsgiving?
Andrew: Definitely! It's going to rock!
Karalisa: Of course!

Adam: Yeah, the lineup is amazing, and it's going to be a rager! You wouldn't want to miss it!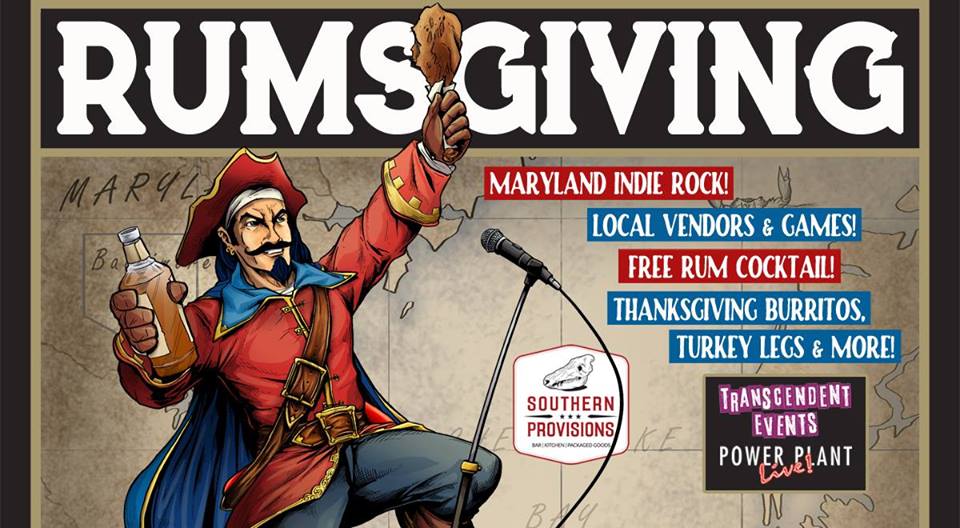 Parallel Heights performs at RUMSGIVING! this Saturday at Power Plant Live!
Follow Parallel Heights on Twitter
'Like' Parallel Heights on Facebook