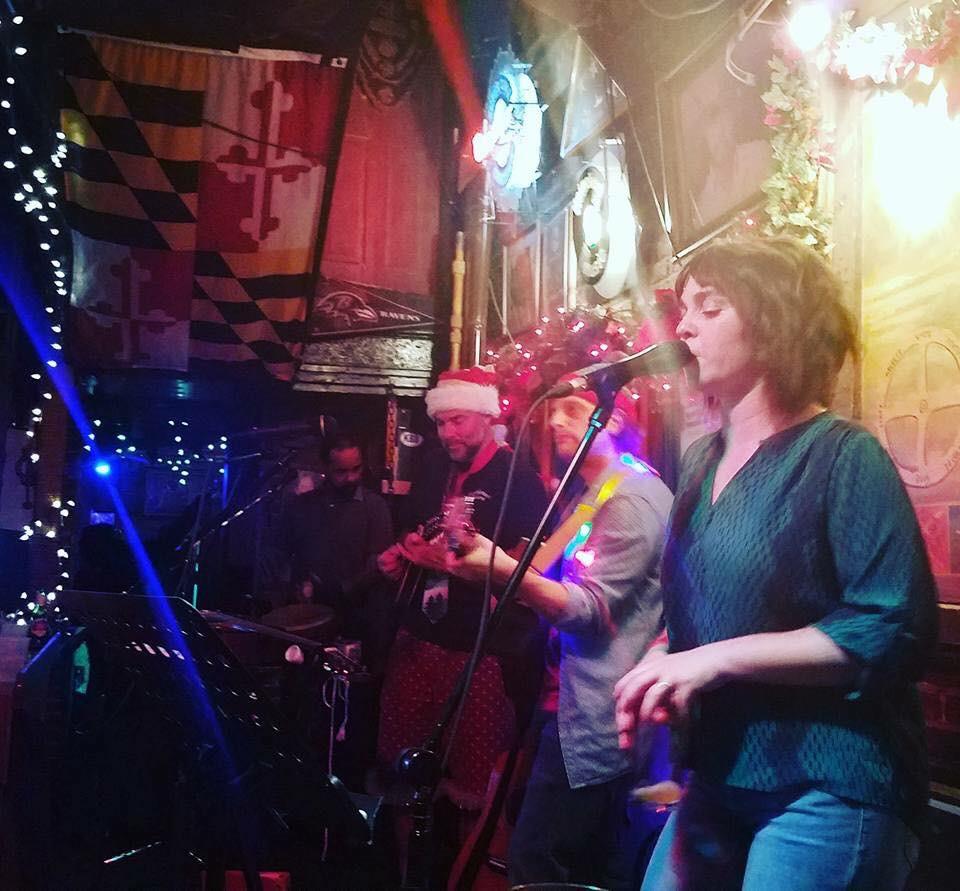 I chatted with Katie Bowers of the Katie Bowers Band about her music inspirations and the Baltimore music scene.

Talk about your background, where you're from, etc
Joe and I are from New Jersey, and we moved to Baltimore about twelve years ago.
When did you know you wanted to be a musician?
I grew up in a musical household. Both my parents are musically inclined. I always knew I loved to sing, but honestly never thought it would be something I would do in public! While being a musician is not my full time job (I'm a nurse and professor at Notre Dame of Maryland University), it's something I truly enjoy.
What is your favorite song to perform and why?
I love to sing anything by Eva Cassidy. She's so soulful and real; she's one of my vocal inspirations.
If you could duet with any artist or band living or dead, who would it be and why?
Brandi Carlile and her band! They're so refreshing and she is easily one of the best vocalists of our time.
What is the craziest thing you've ever done in life?
Moving to Baltimore from New Jersey was a pretty spontaneous decision for me and Joe, and probably one of the best decisions of our lives.
How did the band form?
Joe met Mosno and Ken-G shortly after movie here through the Baltimore Songwriters Association. Joe and I have been making music together since the day we met nearly 17 (!) years ago. Joe and I were instantly drawn to Mosno's ethereal voice and his brilliant sense of rhythm. Ken's unique and enthusiastic outlook on life is contagious and it shines through in the way he writes, sings and plays guitar. Joe, Ken and Mosno are very talented singer-songwriters in their own right. I consider myself very lucky to perform alongside them.
What is it like being a part of the Baltimore music scene?
We started playing live music in Leadbetters in Fells Point. This is where we found our musical family and we're still incredibly close with all of those people to this day. It's a very supportive and encouraging environment, and we're all constantly growing as musicians together.
Are you excited about your performance at the Highlandtown Wine Fest?
Yes! We Love Highlandtown!

Katie Bowers Band performs a this years Highlandtown Wine Festival!
Tickets are $20 above and $25 at the door.
Katie Bowers Band Official Website
Highlandtown Wine Fest RSVP