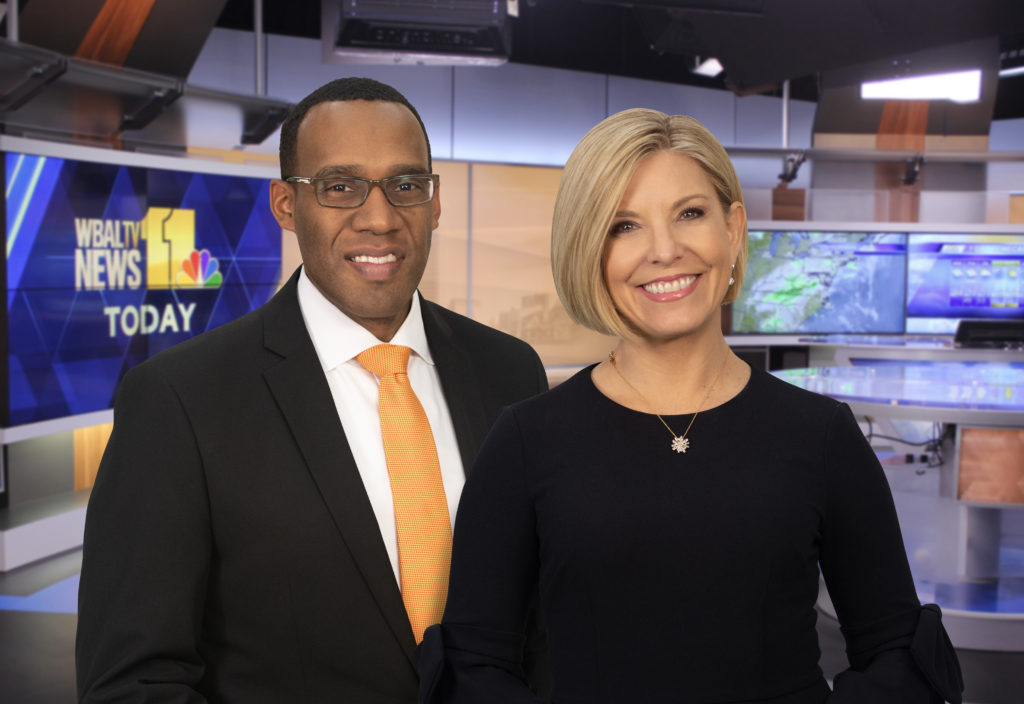 I chatted with WBAL TV's Mindy Basara and Jason Newton about the life of a morning show journalist and their appearance at this weekends Pawject Runway.

What inspired you to become journalists?
Jason: Ohhh you went deep!
Mindy: Right out of the gate! Boom!
Jason: I had no intention of being a journalist. I went to school to become a doctor. I was helping out a friend on his radio show one day and I went all in. I found out it was something I enjoyed.
Mindy: I've wanted to be a journalist since I was a little girl. Is that weird? I used to watch the news even as a kid. I loved to talk, tell stories, read and write..I was a ham. ::laughs:: My mom said I should pursue and I followed through with that plan.
What has been the most difficult story you've had to cover?
Jason: I had a friend in Salisbury whose daughter was killed. At first I didn't know it was her. I had to keep telling that story throughout the week after I did find out. Generally, the person you're reporting on is miles and miles away and it's never personal.
Mindy: For me, it's 9/11. I remember going to The Pentagon. It was just surreal. I remember driving down 395 and there was just this wave of people coming toward us, almost like zombies.
Jason: That was a crazy day. I was in Dover and there were no cars on the street. You could've skateboarded down the whole freeway.
Mindy: The footage we received in house that we didn't show on TV was just awful.
Jason, what is the best part of working with Mindy?
Jason: If I don't have energy, I will find it with Mindy. ::laughs:: You can work with people who exude no energy at all and you have to fake it. I don't think we're manufactured. There's a lot of energy there. We both have kids and we're trying to run a household so we understand where each other is coming from. You can't fool people..they know when you like each other and when you hate each other.
Mindy, what is the best part of working with Jason?
Mindy: He's one of the nicest people I know.
Jason: Not true.
Mindy: He's also one of the funniest. Very dry and witty. He makes me laugh all morning long. He's very kind and there's no ego.
Jason: ..until my chauffeur picks me up.
::all laugh::
What is it like getting up at such an un-Godly hour?
Mindy: It's painful. Not gonna lie. But there are good things to it. There's NO traffic. As a group we love each other, so we all get through it together.
Jason: The action of getting up is easier but the going to bed kills me. I should probably go to bed by 7pm but this time of year, there's kids practice, homework to be done, someone has a barbecue or someone's mowing their lawn. Life is still happening so it's tough to wind down sometimes.
Mindy: Getting up and getting here isn't an issue. But by 10am? We're gone. There's nothing left. We're practically drooling on ourselves. If you would've done this interview at 10am, you would've seen a whole different side of us. ::laughs::
How fun is snow coverage for you guys?
Mindy: Well, we're in the building so it's VERY entertaining for us! ::laughs::
Jason: Now it seems since schools close for anything, it's the element of what's going to happen? I like it because it's not scripted.
Mindy: It's breaking news that's not sad and some of our reporters are so funny during their live shots. You just don't know what they're going to do next.
Lowell Melser with his goggles..
Jason: Lowell and his giggles, Omar just chilling out on the park bench, Kata Amara with the guy with the horse head..
Mindy: The horse head guy is a classic!
Both of you are a part of Pawject Runway. What cause does the event benefit?
Mindy: Pawject Runway benefits BARCS. The Show Your Soft Side event is involved as well. I've gone for a few years now and it's just one big party. You watch Ravens and Orioles walk the runway with these tiny kittens and puppies. The Governor shows up usually as do some of our 98 Rock co-workers.
Oh yes..Justin.
Mindy: You never know what you're going to get with that one! In my family animal welfare is something we try to teach our kids so we all end up attending.
Jason: This will be the first time my family and I are attending. We've always had animals in our family. In fact, I woke up to a new fish in our house this morning. Surprise.. ::all laugh::
Are you excited or nervous about your runway debut this Saturday night?
Jason: I'm nervous about coming home with a dog. ::all laugh:: My family is debating if we can just adopt one right there and bring it home. I'm not sure about that..
Mindy: I'm with Jason on that. We have six pets and I'm afraid my children will want us to bring one home and I'll have to say no. ::laughs::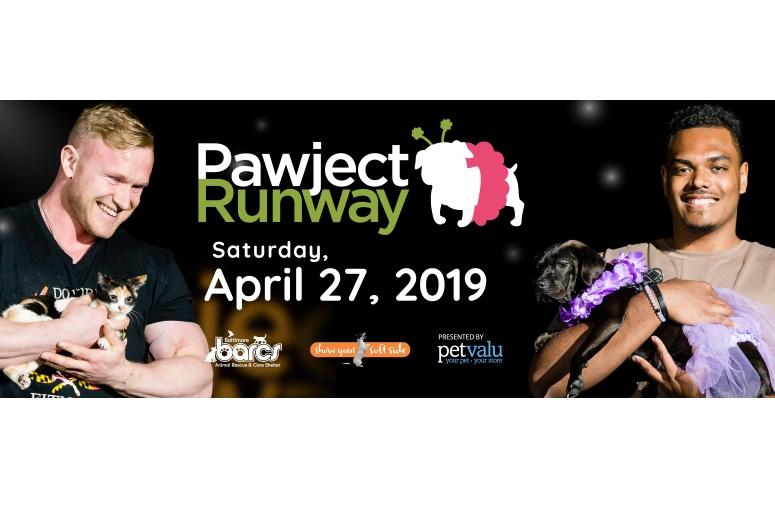 Mindy and Jason will be human models this Saturday on the catwalk at Pawject Runway! Buy tickets + More info
Follow Mindy Basara on Twitter
Follow Mindy Basara on Instagram
'Like' Mindy Basara on Facebook
Follow Jason Newton on Twitter
Follow Jason Newton on Instagram
'Like' Jason Newton on Facebook