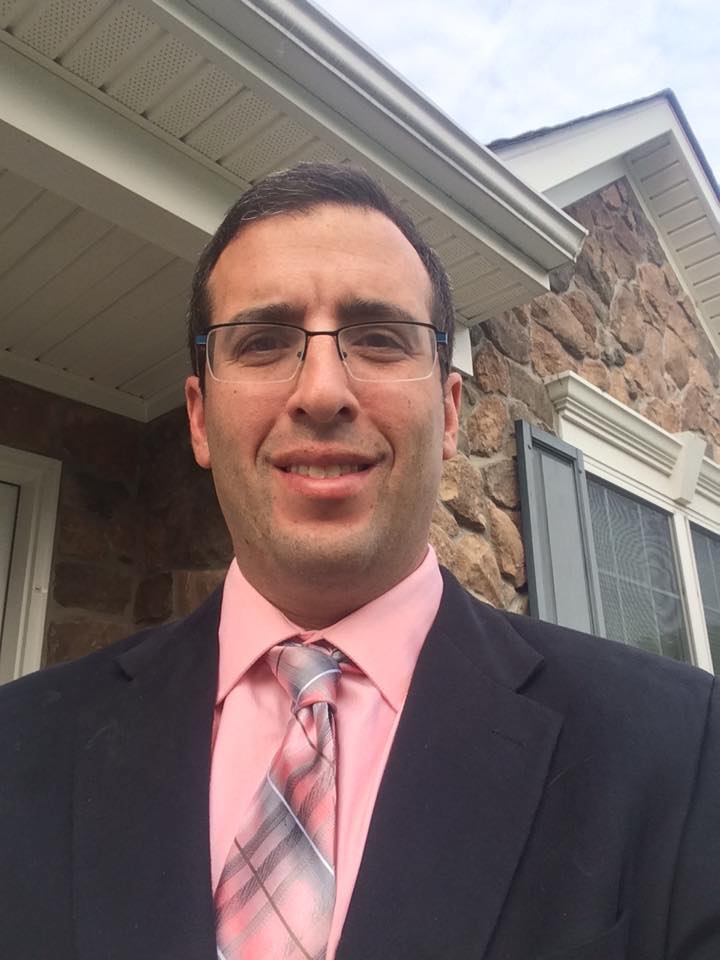 I chatted with author Ron Snyder about his career and his new book about the Baltimore Orioles
Talk about your background, where you grew up, etc
Baltimore native. Went to Pikesville High and graduated from Towson University with a degree in Mass Communications. I started out at the Annapolis Capital, where I was the sports reporter for about five years. I ended up at the Baltimore Examiner for most of its existence. I was their Ravens Beat and Navy Football Beat writer. I learned more about digital and transitioned into that. That helped me land jobs at WMAR and WBAL.

You have a long background in Journalism and Mass Media, was becoming an author the next logical step?
You know what, writing a book was on my bucket list. It's like a carpenter who built a lot of steps but never built a whole house before. In 2017, I published my first called "Wrestling's New Golden Age" about the evolution of independent wrestling in today's world. I started writing this book during the Orioles 2016 playoff push. Most fans, including myself, thought that that team would be good for years to come. Boy were we wrong.
What kind of research did you have to do for this book?
The good thing having grown up in Baltimore, I had a good knowledge base already. In some cases, I had to track down some of the players if they were in town. It was interesting to get so many different perspectives from a lot of different people involved in that team. I wasn't sure of the response I would get because you were asking them how it felt to be on one of the worst teams in baseball basically. I guess in some cases time healed all wounds. Most of the players I tracked down were pretty willing to talk about it.
What is your favorite Orioles moment?
I don't know if it's a 'moment' but without the 1988 season, you wouldn't have had the 1989 "Why Not" season. I have many vivid memories of that '89 season.
Do you have any predictions for the current season?
Well, they had two of their worst seasons thirty years a part so you never know what might happen this year. It's possible we could be a contender for the World Series in three or four years. The question is can the Orioles find that team full of magic again?
Are you excited about the release of "A Season To Forget: The Story of the 1988 Baltimore Orioles?"
It's exciting! Even in the digital age, there's something really cool about getting the finished product in your hand. It was over two years of hard work, research, and editing. I enjoy telling interesting stories and that '88 team is a unique story. They lost twenty one in a row, win a game, and they come home to a packed stadium where they announced that Camden Yards was going to become a reality. That set the stage for the modern ballpark expansions. I hope people enjoy reading it as much as I enjoyed writing it.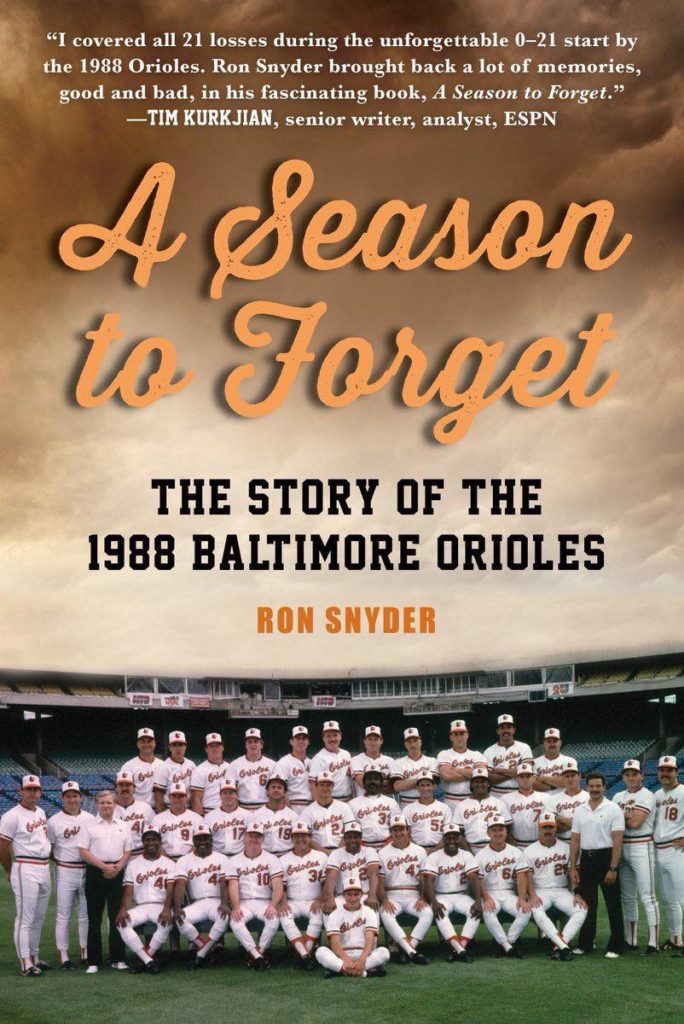 "A Season To Forget: The Story Of The 1988 Baltimore Orioles" is available now! Buy from Amazon
Follow Ron on Twitter
RSVP to Ron's Book Signing 5/4 at Barnes and Noble White Marsh