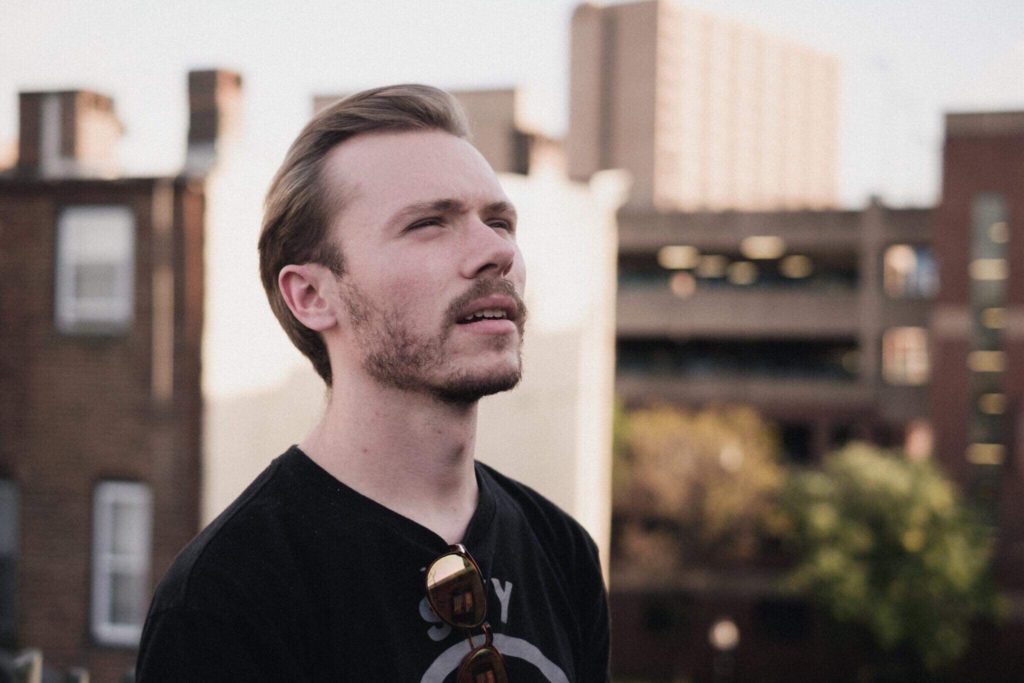 I chatted with comedian Chris Hudson about political correctness in comedy and his experience on "VEEP."
Q: Talk about your background, where you grew up, etc
I did most of my growing up around Baltimore & the rest just outside Atlanta. I eventually came back to Baltimore to finish out high school & go to college at University of Baltimore (go UB Bees!). I have a Bachelor's Degree in English. I also have a mountain of debt.
Q: When did you know you wanted to be a comedian?
I've always wanted to be a comedian but I thought it was only like a few magical chosen people who could even do it. I didn't know it was possible until college. When I was growing up, I used to write one liners then print them out and give them to my stepbrother. I've always been doing comedy in one way or another.
Q: Go back to your first standup experience. Were you nervous?
Of course!! I was extremely nervous my first time doing stand-up. At the end of 2011, I gave it a shot. All my friends came out and I had jokes about Jay-Z written down on notecards. I did well and felt like I had it figured out then completely bombed my second time doing it.
Q: Have you ever been heckled? If so, how did you handle it?
Heckling is something all comedians have to deal with all the time, especially at bar shows. I deal with it by clarifying what they heckled and having a natural reaction to it. Usually my natural reaction is pretty close to everyone else in the audience's reaction to whatever got shouted out. It tends to work out in my favor. You can't let the heckler gain any control so you try to make whatever happened part of what you're doing. They relent if you handle it right. If they don't, you gotta roast 'em.
Q: What are your thoughts on political correctness in comedy? Do you ever push boundaries?
I don't think about it too much because I'm only interested in writing good jokes. You can tow the line or go past it as long as your joke is funny. That's the way you can talk about tough topics without trying to make points one way or the other. Being funny first is a must. I don't go out of my way to have opinions on everything. I write jokes about things that interest me or frustrate me or make me wonder why something is the way it is. If it's not funny, no matter what, it gets cut.
Q: Who is YOUR favorite comedian and why?
Reggie Watts has always been one of my favorites just for the way he improvises music together with surreal bits and a little bit of just ridiculous stand-up. His sense of freedom on stage is something I'm drawn to. He does whatever interests him in that moment and stays true to himself. I'm into that.
Q: What is the craziest thing you've ever done in life?
Gone camping for a week with only one pair of underwear and one pair of socks
Q: What was it like being on "VEEP?"
It was exhilarating being around so many talented comedic actors and performers. You kind of just show up and be present. You do the best that you can. You also try to have fun. That sounds cliché but it's true!! The set was a really warm environment. Everyone was serious about making something good. Even with my small contribution I felt I was part of something. It was inspiring.
Q: Do you think you'd like to do television regularly?
I'm definitely open to it. If any casting agents are reading this, I'm available! I'd also like to write for television but I definitely wouldn't turn down a part.
Q: What is the Charm City Comedy Festival?
It's very fun. It's a comedy festival in the Hampden neighborhood of Baltimore that features improv, sketch and stand-up from May 1st – 12th. Acts from all across the United States come to Baltimore and learn to say "hon" and "zink" before they leave.
Q: Are you excited to be performing at the Charm City Comedy Festival?
I'm incredibly excited to do jokes. There's nothing like doing a hometown headlining set, especially when it's part of a festival. I'm very happy to be able to do it. Doing stand-up always makes me happy.

Chris Hudson headlines The Charm City Comedy Festival Friday, May 10th at 8:30pm! Buy tix
The Charm City Comedy Festival runs May 1st – 12th. Full schedule
Follow Chris Hudson on Twitter
Follow Chris Hudson on Instagram