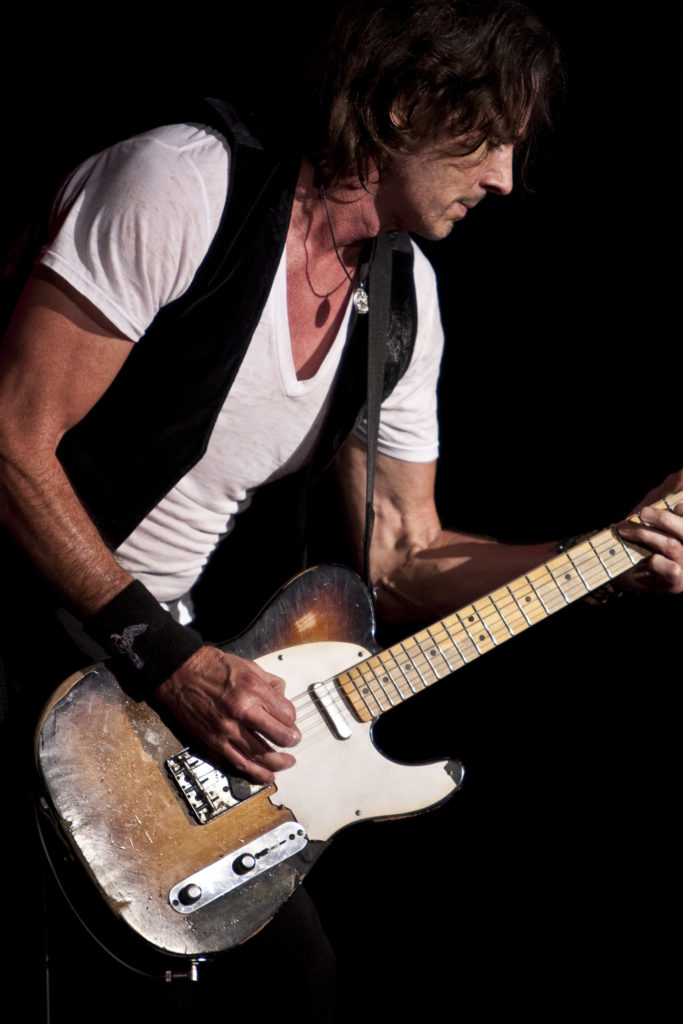 I chatted with Rick Springfield about his new album and his catalog of hits.
Q: When did you know you wanted to be musician? 
When I was about 11 or 12 and I fell in love with the guitar. At first I wanted to be a DJ but that somehow morphed into musician


Q: If you could duet with a band/artist living or dead, who would it be and why?

Hendrix, so I could just I hung out with Hendrix
On "Orchestrating My Life", you recreate your songs with a mix of rock and orchestral arrangements. Why did you decide to go that route?
I liked the idea. We did some orchestral shows in Germany and it went really well so we brought the idea here and decided to record it.

Why re-record the songs with new vocals?    
Although I paid for the original sessions I don't own the masters. That's something the old record companies did. Make the artist pay for everything and then say they (the company) now owned it. It's just one of the bullshit things that used to go on in the music business. And the new recordings sound like the old ones only way better because of the new recording techniques. 


Back in 1981, you were starring in "General Hospital" when "Jessie's Girl" hit. What was that time like for you? Euphoric? Exhausting?
It's a bit of both. 

Why do you think "Jessie's Girl" became the classic it is today?
No one can answer that. It's a combo of so many things. It's a good song that says something that's still relevant 


You've starred in the aforementioned "General Hospital", "High Tides", and other television series. Would you ever want to come back to television in a weekly series? Why or why not?
I am looking for a series now. Hold that thought.


What do your fans mean to you? 
They are the reason I do what I do. 


Are you excited about your show in Charles Town, WV?
I have a monster of a band and we are ALWAYS excited to get on stage and party with our friends 
Rick Springfield headlines Hollywood Casino At Charles Town Saturday, September 21st! Buy tickets
Follow Rick on Twitter / Instagram / Facebook
Order Rick's new album "Orchestrating My Life"