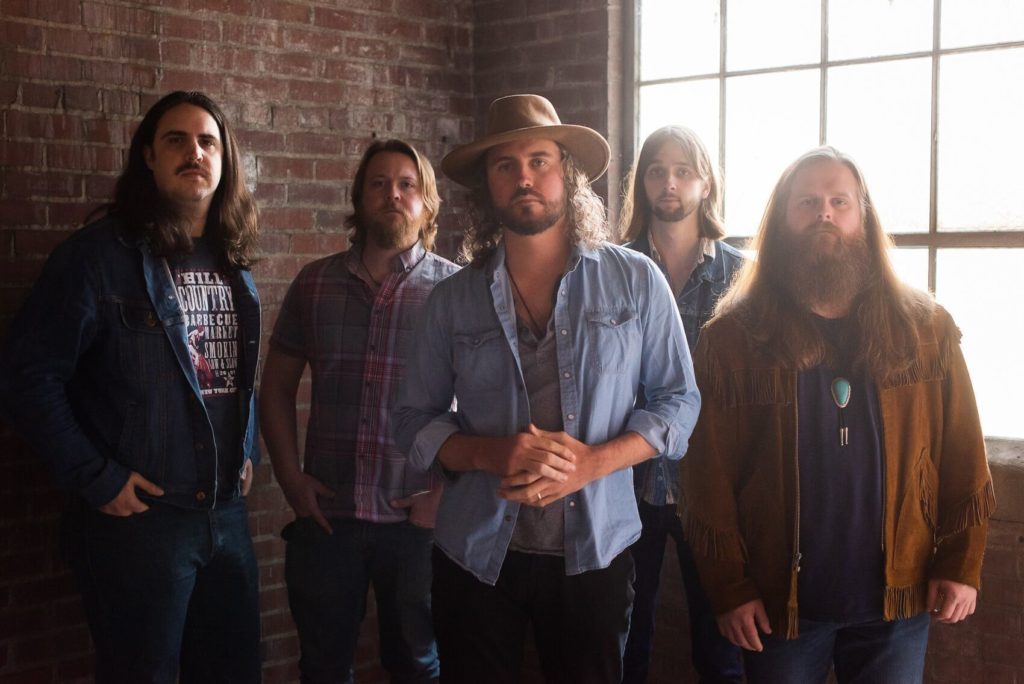 I chatted with lead vocalist Daniel Allen about life on the road and his experiences performing across the world.
Talk about your background, where you grew up, etc
I'm originally from Southeast Alabama. I went to Auburn University where I met all of the guys around 2009. We've been touring ever since.
When did you know you wanted to be a musician?
Full time..probably around college while I started playing in bands. I really fell in love with the whole process. I grew up playing sports so I'm comfortable being in a team environment. A band FEELS like a team.
What is the craziest thing you've ever done in life?
Oh man. ::pause:: You stumped me there. I've done some crazy stuff. ::pause:: Probably jumping off a cliff. I almost broke my toe off. Had some liquid courage in me ::laughs::
What is your song "The Hammer" about?
Two of our original members dropped out in 2014. We went through a period of questioning the future of the band. The song is about pushing through something and not giving up.
You've toured all over the world. Is there one venue or city that sticks out in your mind?
We were just talking about this the other day, actually. We went to Spain and they were celebrating Carnivale. We walked into a HUGE city party and everyone's dressed up like Halloween. We were like "What in the world?" ::laughs:: Me and the guys had such a great time. They welcomed us with open arms.
What are some pros and cons of being on the road?
Pros would be living our dream. The most exciting and fulfilling thing is seeing people singing your lyrics. On the flip side, you're always on the road in a van. Always trying to find ten or fifteen minutes to just fall asleep.
If you could perform with any artist or band, living or dead, who would it be and why?
Kings Of Leon. When their music came out, they changed the way I perceived music and performing.
Are you excited about your show in Annapolis this week?
Oh yes! We're excited about meeting new fans and tearing the stage up!
The Vegabonds headline Rams Head On Stage this Sunday at 1pm!
Follow The Vegabonds on Twitter / Facebook / Instagram
[follow_me]