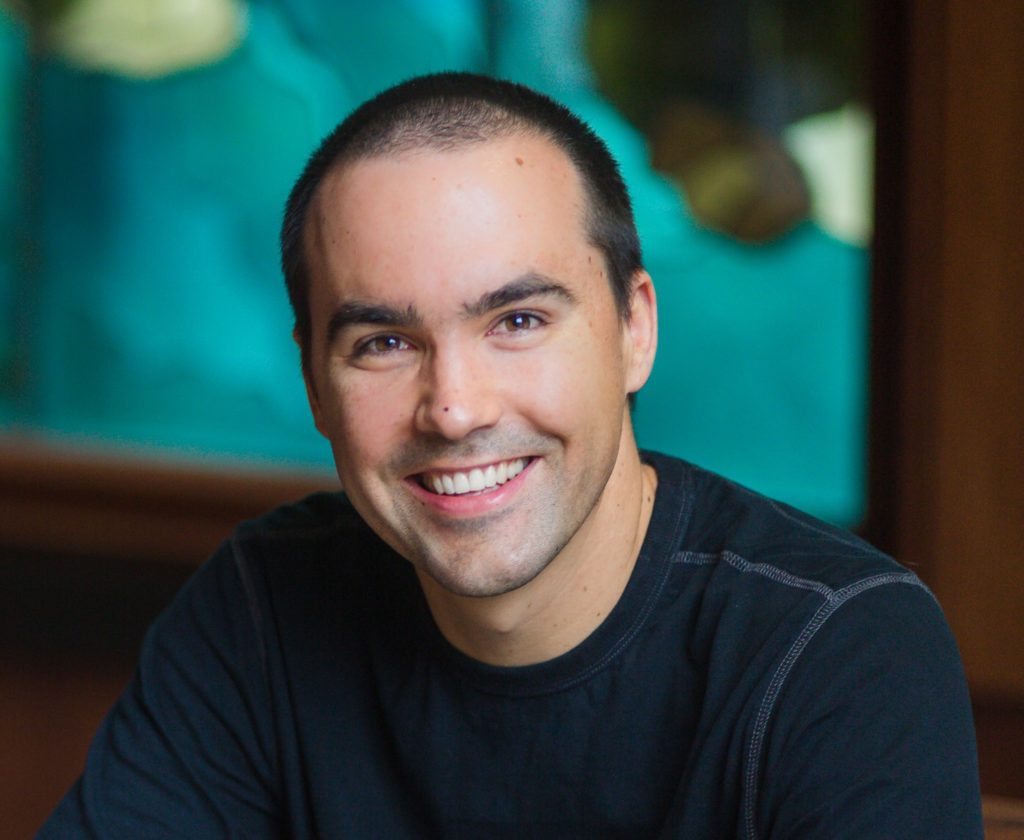 I chatted with author Jeff Seymour about his love of science fiction and his new book series.
When did you know you wanted to be an author?
I was a kid. I started by playing a role playing game online. There was a dice rolling part of the game and then a writing part. I definitely spent more time on the writing aspect. In eighth grade, one of my teachers noticed I was writing, like, a LOT. So I entered a short story contest they had suggested. I lost, but I was bit by the bug. I never looked back.
Why Sci-Fi stories?
It's what I've always loved reading as a kid. There's something about the imagination of it. When you're writing science fiction, you can write about how the future might be different. If you're writing fantasy, you can write about if magic was real, if airships can fly, if you were born on a different planet; those kind of things.
What is your favorite Sci-Fi TV show?
I didn't watch a lot of science fiction TV. But I used to watch "Star Trek: The Next Generation", "Voyager" and "Deep Space Nine" with my dad.
I'm an "X-Files", "Charmed", and "Buffy" guy myself.
What is the craziest thing you've ever done in life?
I graduated at the peak of the recession in 2009, quit my job, and flew to New Zealand to chase this girl who I had dated for two weeks. Now we're married.
I read that you have a precocious toddler. What will it mean to you for your son to read your work when he's older?
It's REALLY exciting, but I have a sense that it's going to be a non-event because he's going to grow up with it. It'll be "just what my dad does." I'm kind of worried that he's just going to think they're just "okay." ::laughs::
You tweeted that you played "Freak" by Avicci over 500 times while you were writing your latest book. Does music calm you down when you're working?
Sometimes. For me, music is a mnemonic device. It helps me to get right in the swing of things. My time is so fragmented that I might go three or four days without writing, and when I do, it's only for fifteen or twenty minutes. So the music can just help me slip right back into the scene I was writing.
What is your Nadkya Skylung books about?
They are about a crew of orphans who have powers, who have to bust up a kidnapping ring. In the first book, they have to rescue the adults after they're kidnapped by pirates. In the second book, they get to port and they have to track down the ringleader.
Are you excited about your appearance at Brilliant Baltimore this weekend?
I'm REALLY looking forward to it. I'm excited to get there and talk to the crowds and to my fellow authors. I've passed through Baltimore before, but I've never gotten a chance to explore it. So I'm excited to see what else is going on in the city.
Jeff appears at Brilliant Baltimore (formerly Baltimore Book Festival and Light City) on November 3.
*Book Signing Info for 11/3/19
*Panel Discussion Info for 11/3/19
Follow Jeff on Twitter / Instagram / Facebook