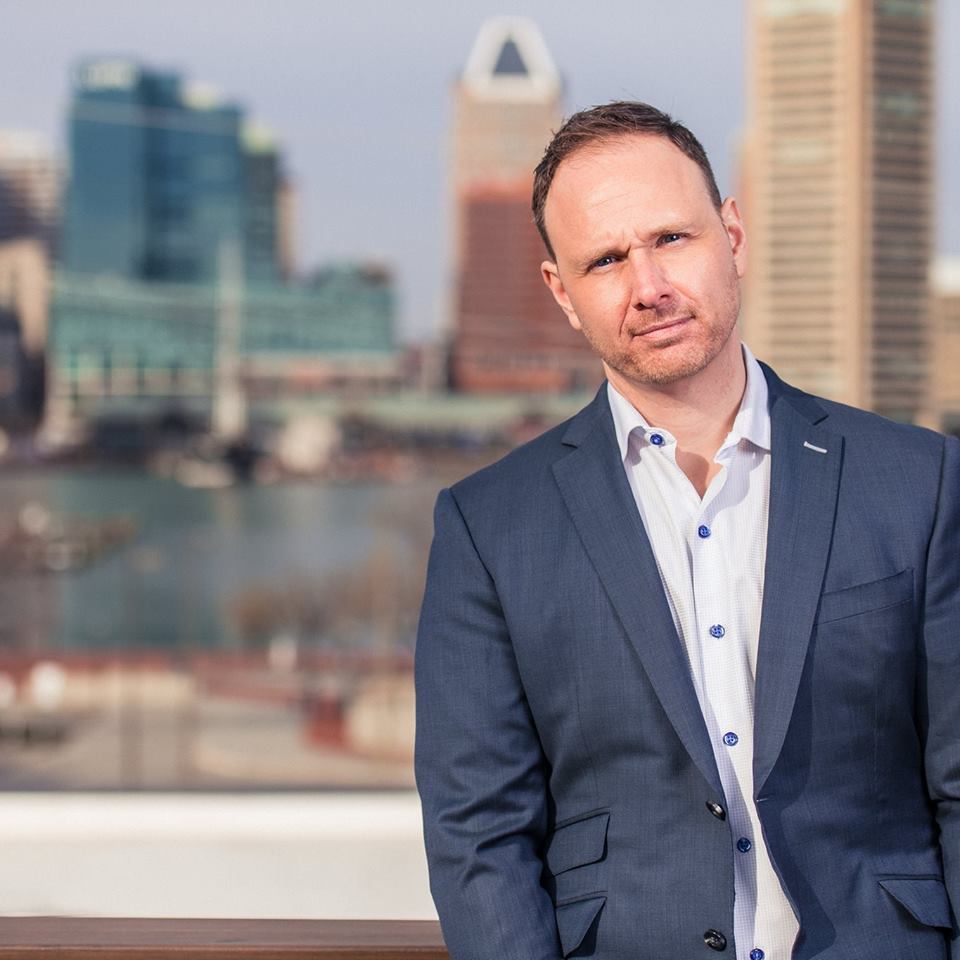 I chatted with ABC 2's Brian Kuebler about writing his first book and appearing at this weekend's Brilliant Baltimore.
When did you know you wanted to be a journalist?
I remember wanting to be a sportscaster as a kid. As I got older, I wanted to tell more stories. So I think around High School age, I knew I wanted to a reporter and tailored my higher education to it.
What drew you to investigative reporter?
That came when I was in Memphis. I wanted to do more longer form and more in depth pieces. I developed my craft in that market and was hired here to do the same.
As a reporter, what is it like to be on the OTHER SIDE of an interview?
Oh I don't like it at all ::laughs:: It's odd..I'll have to get used to it.
What is it like working with Jamie Costello, Kelly Swoope, and the rest of the WMAR crew?
It's home for me. I've been here for eleven years. I'm one of their 'veteran guys.' I went to school in College Park and was very familiar with the Balt/Wash area and hoped to come back some day. So I took the chance to come back when I could.
I love working with everyone at WMAR. So many talented reporters, lots of great photographers and crew.
You've covered the riots, the officers federal trials, and the Sean Suiter saga. How do you separate yourself from the emotions of some of the stories you cover?
That's a great question. There are a few stories that you can't help but take home with you. You have to try and keep them at arms length. It's like a self defense mechanism. You try and not get emotionally invested.
What is your book "The Long Blink" about?
It's obviously about a truck crash. But at it's core, it's a story about surviving trauma. It's about losing the love of your life. It's about having to raise two children who will never be the same. It's about finding forgiveness in a loss to rebuild a shattered life.
Ed's wife and two sons were in a car accident. A trucker fell asleep at the wheel and hit their car. Ed's wife was killed and his two sons were injured — one for the rest of his life.
Why did you decide to write about this specific story?
Ed asked me to. ::laughs:: It was a huge story back in 2010. I ended up covering the aftermath for a few years after. People really identified with it. Ed came to me and wanted the story to be told so other people could potentially be saved.
I never wrote a book so I was pretty hesitant. He kept after me and I finally gave in.
What was the most overwhelming part of this book?
It took me three years to right the book. I have forty to sixty hour weeks with Baltimore breaking news, so it's kind of tough. I would write mostly on Friday nights. That's when I can do a mind dump and sit down and the book would flow a bit better.
Are you excited about your appearance at Brilliant Baltimore this Sunday?
I am! It was one of the first events I contacted because I knew the book was coming out right before the festival. Ed will be there as well. I'm a Baltimore reporter and it's a Baltimore story. I hope Baltimore loves it.
Brian will be appearing this Sunday at 1pm at Brilliant Baltimore!
Event Info Buy "The Long Blink"
Follow Brian on Twitter / Facebook / Instagram