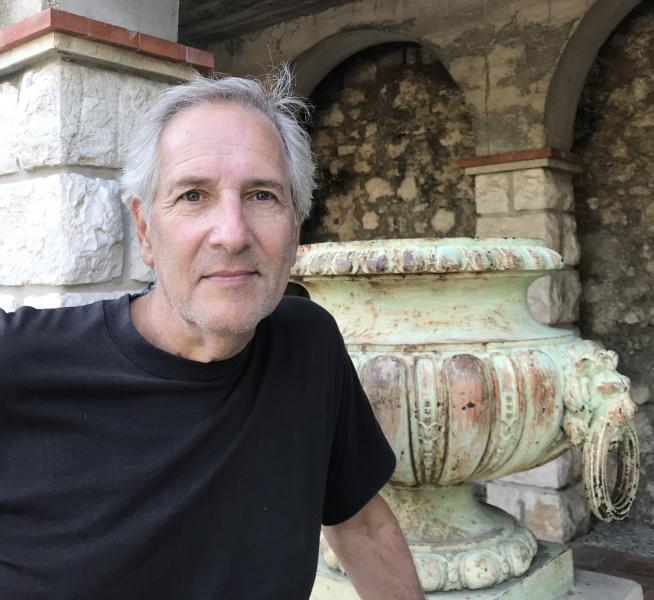 I chatted with Dr. Lewis Cohen about his new book , "A Dignified Ending: Taking Control Over How We Die."
Talk about your background, where you're from, etc
I've been in practice in for about forty years. We moved back to Massachusetts when my wife was pregnant with my son Zeke. She wanted to come back to a small school called Smith College. She's a Professor of Social Work and they wanted her on their staff.
We ended raising both our sons, Zeke and Jake, there. I went to work at a teaching hospital and then became a professor. I've done a lot of research in end of life issues. I carved out a niche helping those with kidney disease, specifically those on dialysis benefiting from Palliative medicine and Palliative care.
How did you become interested in what we call 'Death With Dignity'
I became interested with people on dialysis who had just had enough. They wanted to stop the treatment full well knowing death would ensue. One of the questions I asked myself is "Are they crazy?" "Is this the same thing as suicidal overdose patients?" Another question became 'What happens when they make that decision and they stop dialysis?'
What I learned very quickly was that NO, they're not crazy. They're incredibly thoughtful, successful people. They've just had enough.
A Gallup poll in 2018 revealed 72% of respondents believe a doctor SHOULD be able to help terminal patients end their lives humanely. Why do you think it takes lawmakers so long to catch up?
That's a really good question. It's a complicated one. The simple answer is that this is a break with tradition. Up until now, medicine has been about prolonging peoples life at any cost. The whole notion that people might not want to live past a certain point or carry a certain burden for a long period of time – it was a pretty foreign notion for physicians to even recognize. Politicians have been following the lead of the medical establishment in that regard.
What has been the response to the book thus far?
Incredibly gratifying. It's accepted by people who think this is the right thing to do. It's quite high and it's been growing each other. For me, as a physician, I find a lot of the folks who have been coming out to the readings are people who earnestly want to talk about it. A lot of the activists who've propelled this movement aren't known by the general population. People are curious to who they are and how these end of life laws are being passed.
What was it like testifying with your son, Baltimore City Councilman Zeke Cohen, in Annapolis the last legislative session?
::laughs:: As you can see in the photo I sent you, I have this goofy grin on my face because I was ecstatic that Zeke made time to testify with me. The reception that we received was pretty gratifying. That's the short answer ::laughs::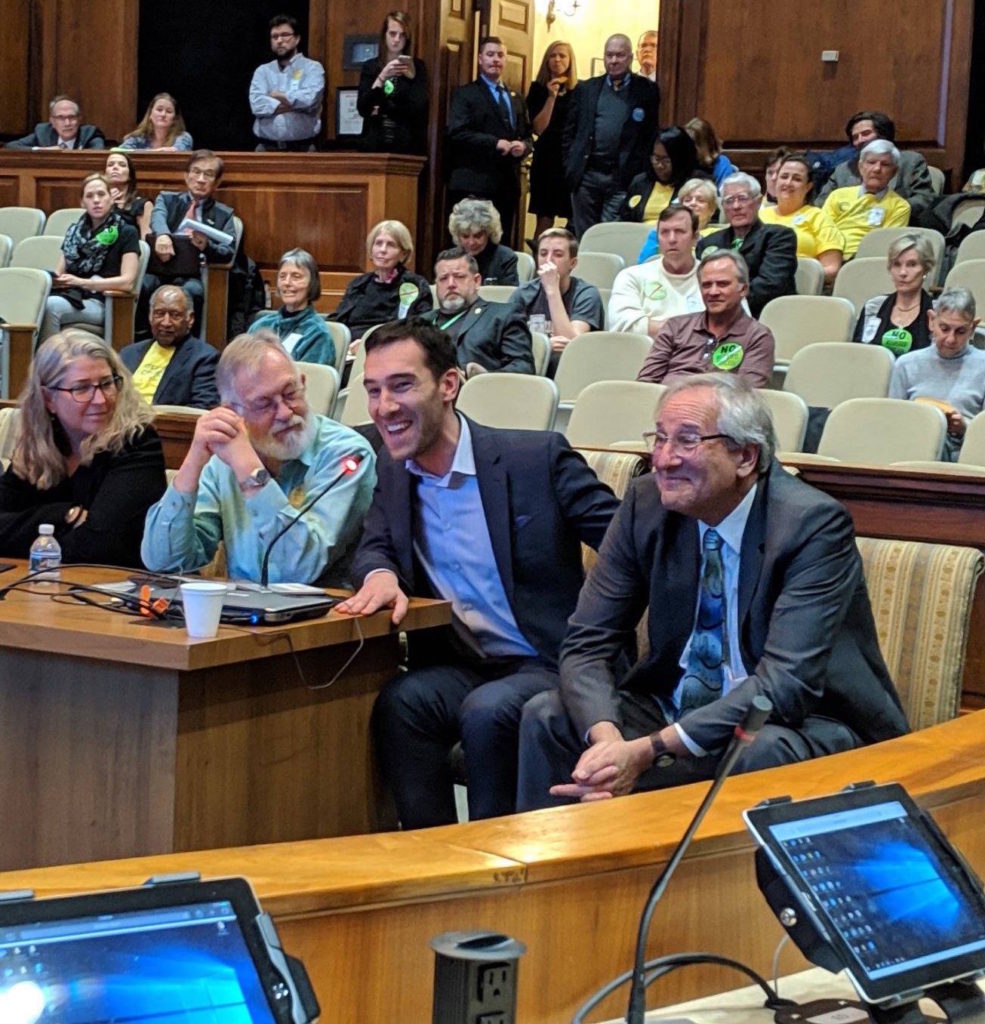 Are you excited to bring your book to Baltimore this Friday?
Lord, am I! Having going to the Maryland State House and recognized how pressing this issue is, I'm really looking forward to having the chance to speak with the public. I hope to answer questions and stimulate discussion, as well as to learn. I really hope Maryland can continue to move in the right direction on passing a law like this.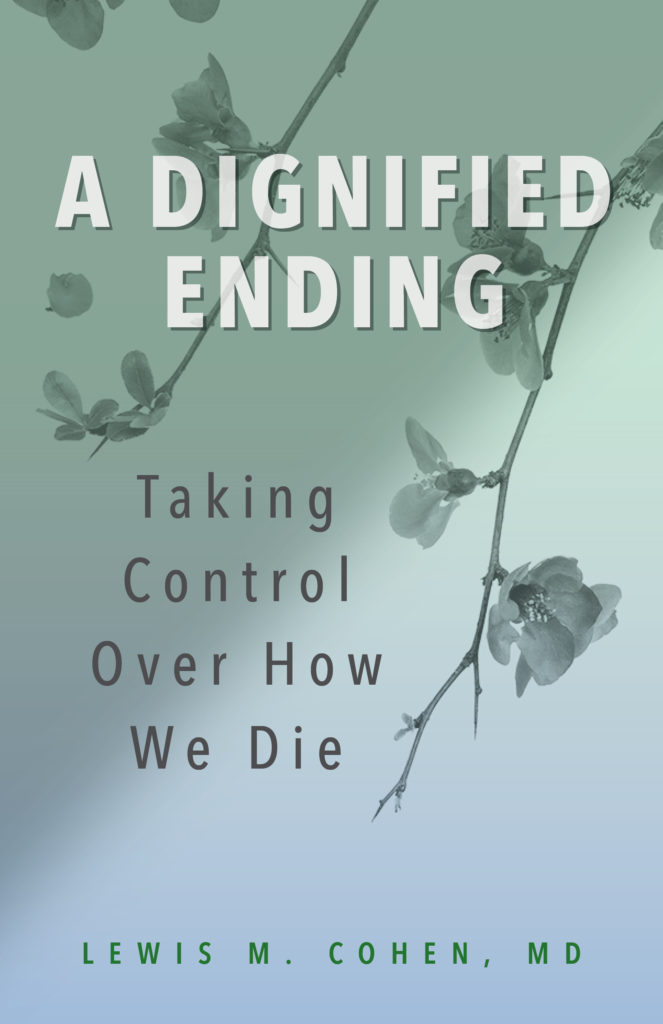 Dr. Lewis Cohen's book, "A Dignified Ending: Taking Control Over How We Die", is out now. Dr. Cohen will be reading excerpts from the book and having discussions this Thursday, 7:00pm at Greedy Reads in Fell Point!