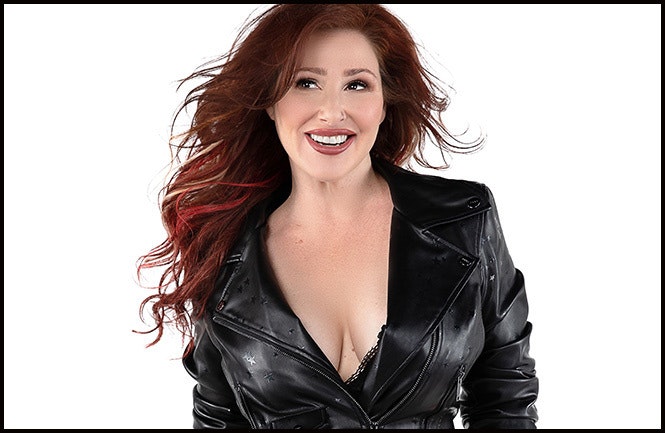 I chatted with pop icon Tiffany about her new music and current tour
When did you know you wanted to be a performer?
Oh gosh. I've been singing since I was two. I would sing around the house. I was a dancer too. But I REALLY knew around the age of seven or eight.
"I Think We're Alone Now" was released in 1987. Was that time a whirlwind for you?
Oh yeah! I really didn't know what to expect. All of a sudden I was going on a mall tour. It really made an impression on me when I traveled outside of the United States. I would be interviewed about my life and my favorite artists, food, pizza, colors, etc. That's when I started to think being famous was pretty cool ::laughs::
So what IS your favorite pizza?
It's still the same — black olive!
What was it like re-visiting the song and filming a new music video for it?
It was AMAZING. It was so much fun going back to California and re-vamping the song. I'm very partial to the original, and very grateful, but I really loved this one.
What is your favorite part of performing live?
I love working with the other musicians and seeing all of our practice come alive on stage. The energy of the fans really get us going.
What was it like being on tour with NKOTB, Debbie Gibson, Salt N Pepa, and Naughty By Nature?
That was SO much fun. It was a blast to be with everyone everyday. We went out there each night and just gave the crowd an awesome retro show. They were SO ready to have a great time. It left an impression on me because I was able to talk about my new music and they were very receptive.
You launched the "Pieces Of Me" podcast. What can fans expect from it?
It's going to be a random podcast here and there. You're going to be invited to pieces of my life. Mostly music, but random things like cooking, chilling with my band, or even interviewing others. I've been to a lot of little towns in my career and sometimes it's the locals that are so interesting. They have SUCH history.
There's tons of singing competition shows out there. Would you ever want to be a judge on one?
I think it depends on the integrity of the show. I love the ones where ANY average Joe from any walk of life can try out and have their shot. I'm on the road and see so many local bands that are so good. It would be great for people to have an avenue like that.
Are you excited about your show here in Annapolis?
VERY excited. What's struck my recently is that the fans have been taking too the new material. It's great seeing them sing along and have a great time.

Tiffany headlines Rams Head On Stage this Sunday! Buy tickets
Follow Tiffany on Twitter / Instagram / Facebook