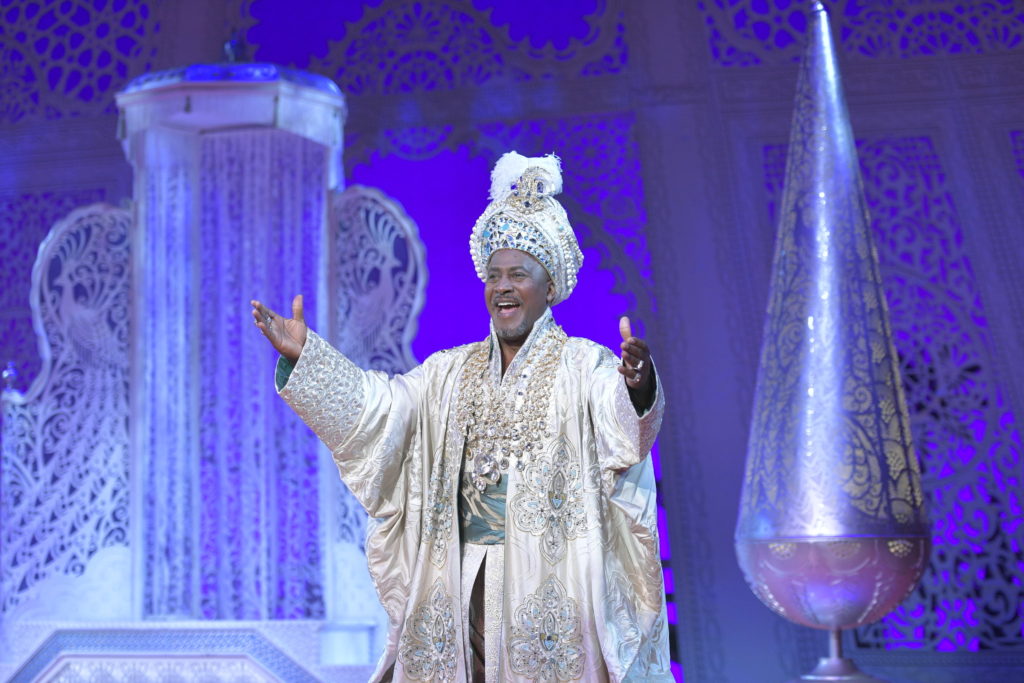 I chatted with Jerald Vincent about his career in the Entertainment industry and about his role in "Aladdin: "The Musical."
Is it true you were cast in your first touring production at age seventeen?
Sixteen, actually.
Oh wow! What was it like being on the road at that young age?
Everything was new; places, people, and things. It was fantastic!
What was the craziest thing you've ever done in life?
I'm not saying anything that in writing that can come back to haunt me ::laughs::
What was your experience like on the film "Coming To America?"
At the time, Eddie Murphy, James Earl Jones, and Arsenio Hall were the biggest African American stars of the time. I spent eight weeks or so on set. It's an iconic film that will stand the test of time.
I just saw it for the first time..it's HILARIOUS.
I get a chuckle every single time I can catch it on TV. It's crazy to look back. I've been incredibly fortunate to do so many things and work with legends such as Bob Hope, Liza Minelli and Lucille Ball. I even got to work with Paula Abdul and Janet Jackson over the years.
Who do you play in "Aladdin?" What is it like to be in such an iconic story?
I play Sultan. I have to give kudos to Disney for allowing the musical to be so multicultural. They're allowing people who can actually play the roles, to do them. No one does that. I could've played this two ways – I could've played it as the almighty powerful Sultan, but I chose to play it as a father, who happens to be the most powerful man in Agrabah. It allows me to add textures to the role that maybe someone else couldn't.
Just looking through all of the promo photos, the costumes look pretty rad. How long are YOU in hair and makeup to prepare you for the play?
In the show there are 360 costumers with over 2,000 different fabrics. At one point, there are a hundred costume changes that happen within a minute. You're going to see an extravaganza during "Friend Like Me."
Fortunately, I have my Sultan outfit on throughout the entire show. I have things that are layered on that can come off, so it looks like I have other costumes.
What is your favorite moment or song of the musical?
I get to come on right after "Friend Me Like Me." It's so awesome to see and hear the audience's reaction from that number. I get to put the audience back into the story.
The love story between Jasmine and Aladdin is beautiful. The scene that always gets me is when they fall in love as they take their magic carpet ride. I always hear "Ohh's" and Ahh's" during that and it reminds me why I love live theater. Us actors feed off of that human experience.
Are you excited to bring "Aladdin" to Baltimore?
Absolutely! It's a great family night, a great date night, or even a great night out for friends. We hope everyone has a magical time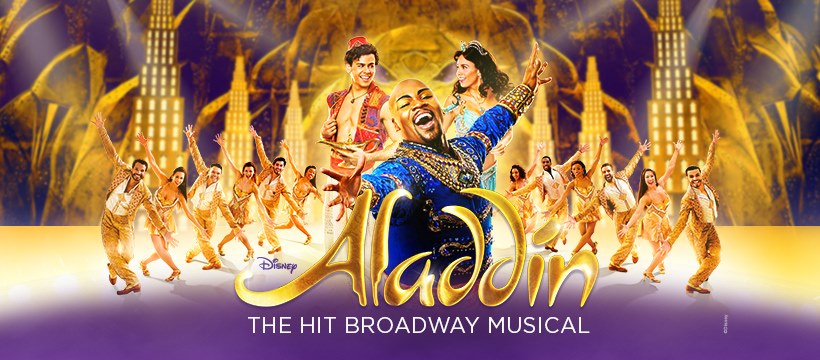 "Aladdin" flies into the Hippodrome November 13th – December 1st! Buy tickets