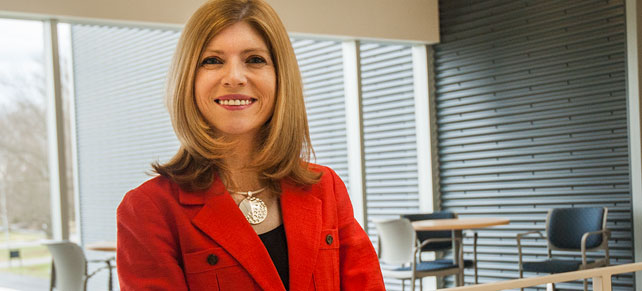 I chatted with WJZ's Kristy Breslin about her time at WJZ and her advocacy efforts within the community.
When did you know you wanted to be a broadcaster?
When I was five. I've known for a pretty LONG time. ::laughs:: At one point I wanted to be a Hollywood star, but that didn't quite work out.
You were the host of "Harford MagaScene." Who has been the most interesting guest you've interviewed and why?
I've gotten to interview Michael Phelps twice. The first one before Athens when he was just a kid. The second time was six years later when he was a decorated Olympian. Just to see what he had accomplished and how mature he was was pretty fascinating.
What is it like working with everyone at WJZ?
There isn't a single person that I work with that I don't adore. But Bob Turk has been amazing to me. My daughter is a Type 1 Diabetic. She was diagnosed a few years ago. His daughter was diagnosed seventeen years ago wtih the same illness. He was there for me every step of the way. I don't think I could've made it through without him. His daughter and the rest of his family have been there for us as well.
As soon as you mentioned his name. the WJZ "My Girl" ad from the 1980's popped into my head.
That's my FAVORITE!
I'm in love with it.
I wish they would bring something like that back. I might suggest it. ::laughs::
What advice to give you people that want to get into broadcasting?
Do the work and do the time. I'm on WJZ now, but I was all over the place before. I remember one day I was on WMAR in the morning, WBAL Midday for the Maryland Lottery, and WJZ in the afternoon.
WHAT?!
::laughs:: I know, right?! I will NEVER forget that .
Is it hard learning all of the street names when you're doing your traffic report?
My rule is "If you don't know it, don't say it." I don't care how many accidents occur on this street, but I will never say A-T-H-O-L street EVER. I don't like to say that one ::laughs:: For obvious reasons.
Would you ever want to do traffic reports out in the snow?
I would be absolutely open to it.
WJZ got a new set a year and a half ago. What do you think of the new set?
I LOVE the new set. We donated our old set to Harford Community College.
What did it mean to the students to be able to be on an ACTUAL set?
Nick, they were so excited and were so energized. That set is twenty five years old. Icon after icon have sat there. They love it!
I believe the first time you and I met was at Pawject Runway a few years ago. You also participate in the Baltimore Blast Halftime Media Game, TV vs Radio. Please kick Priestly's behind for me next year.
::laughs:: That is the plan! He's my boy, I love him but I don't wanna hurt him.
What is it like out there playing soccer in front of thousands of people?
I'm the captain but I'm the worst player. So I recruit people who are much better than I am.
That is a SOLID strategy!
This Friday you will be a model at Fashion Rocks Autism. Tell me a little bit about the event.
It takes place this Friday at Delta by Marriot in Hunt Valley. They're going to have a silent auction, fashion show and live band. The band will be lead by a mom who has a child with autism. All the funds will go to autism research.
What is it like for you to be able to give back to all of these different charities and non-profits?
That's been what I've done since I was twenty one. I would never change it. There are so many charities fighting for those dollars. I like to lend my time and raise awareness for these causes so people understand what's going on and how they can help.
Are you excited about Fashion Rocks Autism this Friday?
Yes! I love it. It's so much fun because so many people from the business will be there. Especially, Joanna Campbell (100.7 The Bay)..I love her! It's fun to get dressed up and have a night out for a good cause.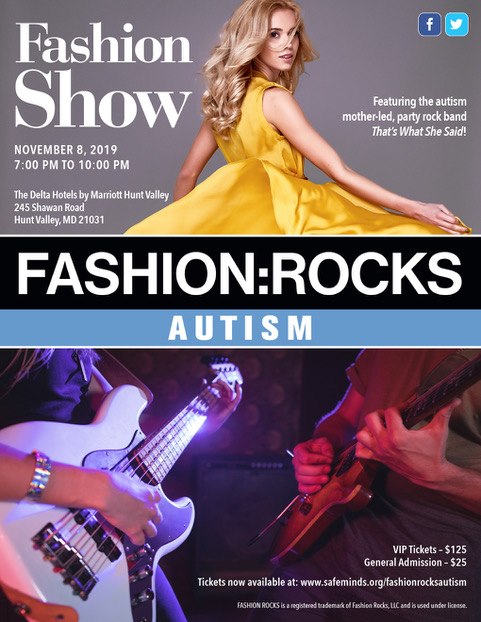 Kristy walks the runway this Friday at Fashion Rocks Autism!