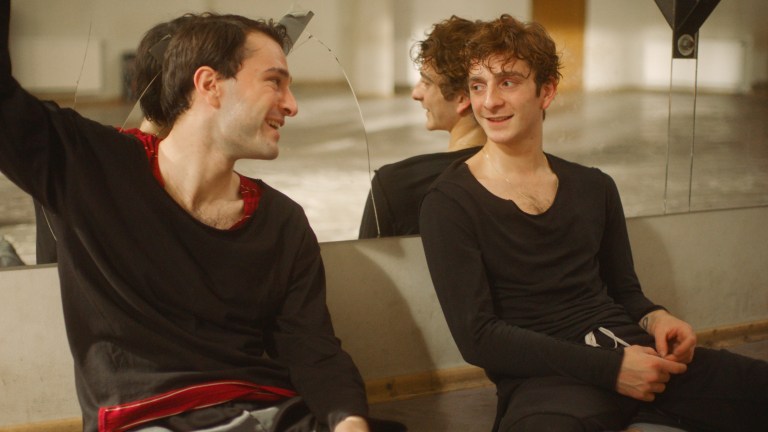 "And Then We Danced"
Director: Levan Akin
Starring: Levan Gelbakhiani, Bachi Valishvili, Ana Javakishvili
Synopsis: Merab (Levan Gelbakhiani) is training at the Georgian Ensemble, when Irakli (Bachi Valishvili) arrives and becomes his biggest rival…and desire.
Review:
"And Then We Danced" is set against the backdrop of conservative Tbilisi, Georgia. Our main character, Merab, is perturbed when Irakli joins his National Georgian dance ensemble, and is paired with his partner Mary. Friendly competition soon turns into playful lust.
The male leads are sensational. The chemistry between Merab and Irakli is undeniable from the first scene. I love how the sexual tensions builds slowly, until it explodes.
Literally.
There were a few scenes in the film that were absolutely stunning. One being a first kiss, and the other is masterfully crafted with the song "Honey" by Robyn.
The film plays by the conventional rules, however….it's simply captivating.
3.5 stars out of 4.
"And Then We Danced"plays The Parkway Theatre starting 2/21!