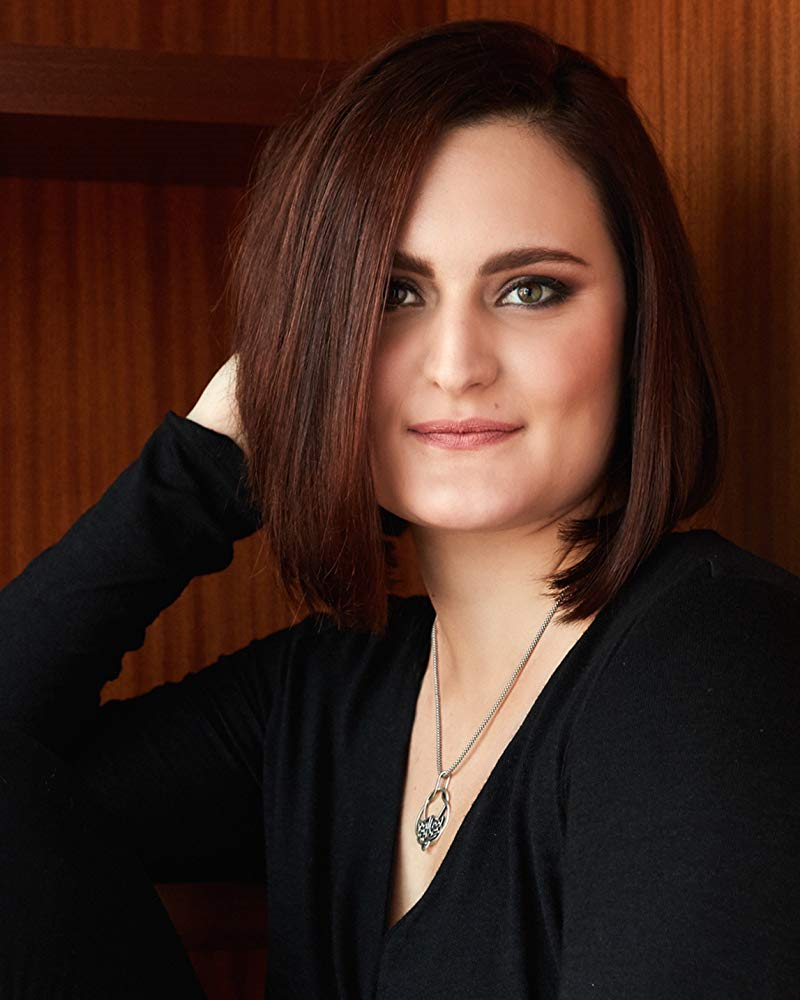 I chatted with Mary Chieffo from "Star Trek: Discovery" about her musical theater fan geeks outs and her journey on the show thus far.
Acting is in your blood. How did your parents encourage you growing up?
I'm very lucky that they encouraged to pursue whatever I was passionate about. I realized people DIDN'T act when they got older when I was in fourth grade. Around that time, I started pursuing theater, I started making home movies with my friend Eve. I was doing soccer, dance..LOVED Art History in school. My parents understood going forward acting was my passion. When I started looking for colleges, I looked for schools with strong theater programs. I ended up getting into Julliard, which is my dad's Alma mater. I'm grateful that I have two people who I can bounce ideas off of and get advice from.
On your Instagram page, there's a photo of you and "RENT" stars Anthony Rapp and Adam Pascal. What was that like?
Oh my gosh Oh my gosh, that was amazing. I'm a huge musical theater girl. Anthony was the first person announced to be on this show so I was sooo excited. When I met them, I fangirled out and let them know in school, I dressed up as Maureen and my best friend dressed up as Mark from "RENT." He loved it.
Adam is a huge fan of "Discovery" and fanned out "Oh my god you're L'Rell!" It was pretty neat. I love him in "Aida" as well. They do SUCH a great show together.
I geeked out just looking at the photo.
Right?! My middle school self was literally having a heart attack.
What is it like being a part of the legacy that is "Star Trek?"
It's a wonderful responsibility. It's such an awesome fandom with so many forward looking people. The show is about hope for the future and that we ALL can live together. There will always be conflicts, but we'll get through them. I love being a part of a franchise that I can believe in.
I absolutely love my cast mates. I love hanging out with them at conventions. I feel like conventions are just an extension of our community, where we can have a face to face conversation with our fans. It's great being able to be in a room with so many passionate people.
Have you seen any of the prior "Star Trek" series?
I was more of a "Harry Potter" and "Narnia" geek growing up. My introduction was the 2009 film. I totally enthralled. I went back and watched ALL of the Klingon episodes from all the different series ::laughs:: I ended up absolutely loving "Deep Space Nine."
How tough is it to speak Klingon?
It is NOT easy. ::laughs:: I was very lucky to come in a background of language training, particularly working on Shakespeare. I studied various languages, so I had different sounds in my throat. When it came down to breaking down the word, we get translations and syntax thankfully. To latch on to the meaning of the language, I would say the English version of the sentence, and then read it Klingon, and then back and forth. I have these sessions with our dialect coach so I can get the gist of what's happening in each scene. You had the teeth and prosthetic and it gets REALLY drooly, but you make it work.
Have you grown with L'Rell over these few seasons?
I love that you asked that. I felt in the first season I was still trying to figure out my place in the world. L'Rell starts out as a commander who works in the shadows. She realizes that she's been the strongest one all along. That resonated very deeply with me.
How elaborate are the sets you work on?
Oh my gosh. It's one of the most incredible things about the show. Most of the controls are real, maybe with some visual effects added in. The only real green screen stuff is space.
You get to feel immersed in that world in a wonderful way.
Have you ever geeked out at another celebrities at a convention?
I went to a convention in Germany where I shared space with Nana Visitor and Terry Farrell." Their two of my favorite characters in the entire franchise. They did so much for women in science fiction. I asked them quietly if we could get a selfie and they were so kind in saying yes.
Are you excited about your appearance at Farpoint Convention in Baltimore?
I'm VERY excited. I've never been to Baltimore. I love conventions that are for the fans and the community around it. I love being able to be silly and witness that magic first hand.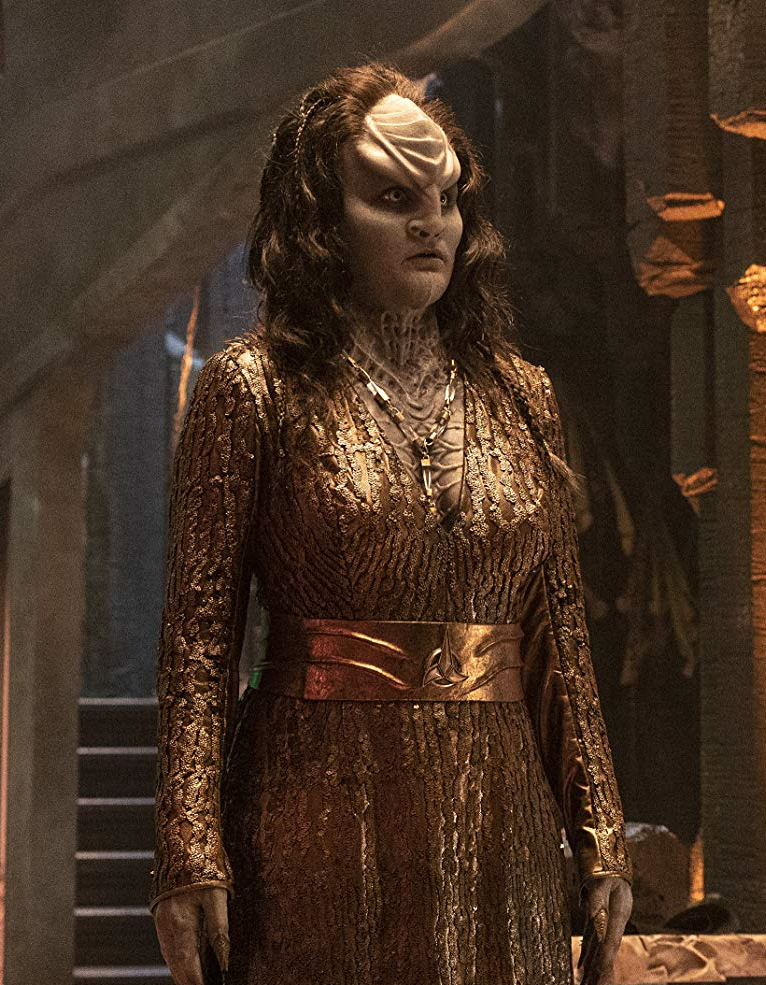 Mary appears at Farpoint Convention Friday, February 21st – 23rd!