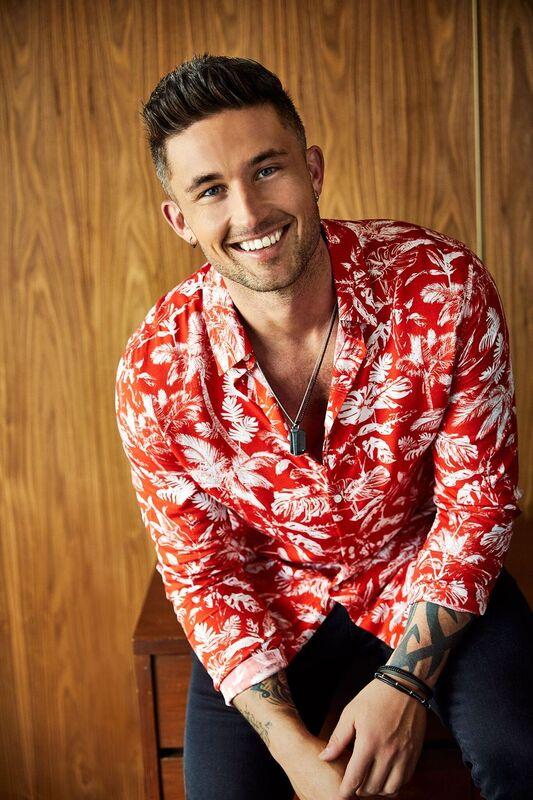 I chatted with Michael Ray about his start in country music and what it's like to tour with his wife, Carly Pearce
What was your experience like on the show "The Next?"
They contacted me when I was on the road. I grew up with a lot of the traditional country influence. You go out, you sing, you buy a van, you travel, and support yourself. I didn't have a television show in mind at all. My manager at the time called me and I agreed to do it. I ended up kind of winning it, which led me to my record deal.
"Kind of winning it." You're way too nice ::laughs::
Thanks man ::laughs::
Was it tough going from the show to your career?
We lived in Nashville so we just kept going out and doing shows. The crowds definitely got bigger ::laughs::
Your song "Kiss You In The Morning" came out five years ago. What was filming the video like?
It was awesome. I wanted to shed light on my hometown, especially the people who came out and supported me any night of the week. The director wanted to put out an extras casting call, but I told him not to worry. I put up a Facebook post and EVERYBODY came out from family members to people I went to high school with. It was pretty awesome.
What is it like going on tour with your wife?
It's fun. We realized just how blessed we are to do what we do and it's really cool to experience it together. We both forget sometimes that the other does it. I remember saying to her once "Oh yeah, people REALLY like your shit. They're singing every word."
It's great to have someone to lean on during a crazy tour schedule.
What is it like as an artist, knowing your songs can touch people?
To have people that have allowed your music in your life, their Friday nights, their cars..not to mention come out and see me live!
I've had people tell me that a song has helped them through depression, or a breakup, or they blare it every Friday night. It's the best feeling ever. That's why I make music.
Are you excited about your show at Hollywood Casino in Charles Town?
Yess! I can't wait. This year is the first year I haven't hit the ground running on January 1st. I took some time off writing songs for the new album, prepping for this tour and just living life. We've only played two shows this year..I'm usually twenty in by now. We'll play the hits, some stuff off the new record. It's going to be a great time!
Michael Ray and Carly Pearce headline Hollywood Casino Charles Town on Friday, March 13th! Buy tickets