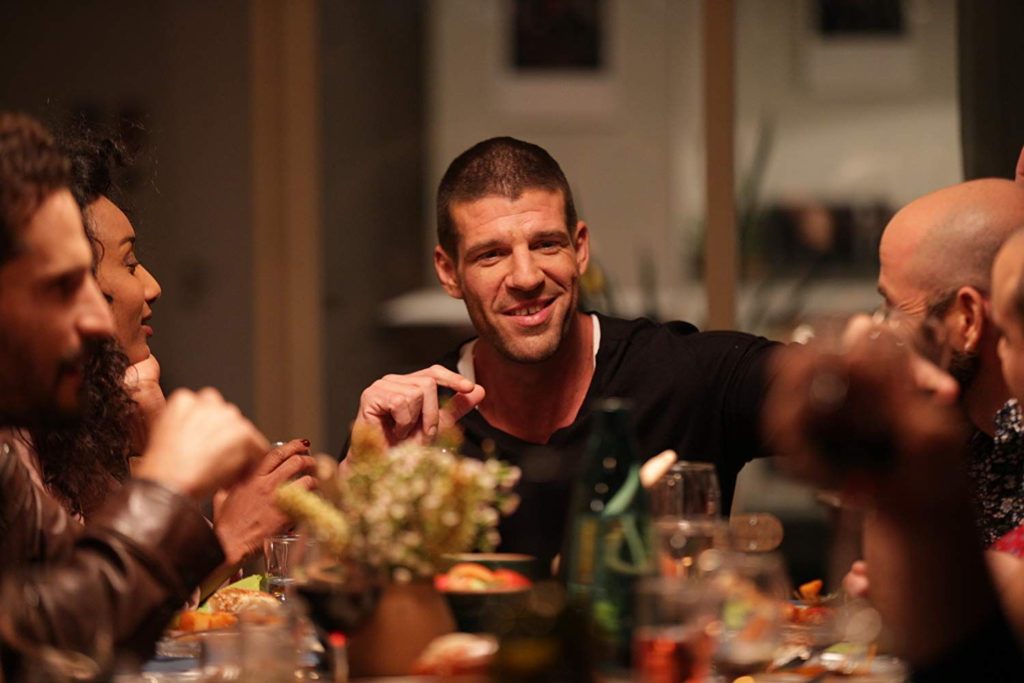 "15 Years"
Starring: Oded Leopold, Udi Persi, Ruti Asarsal
Directed by : Yuval Hadadi
Official Synopsis: Yoav, a successful architect, has everything he's ever wanted: Dan, his lover of 15 years – a younger lawyer who adores him, and his best friend, Alma – a successful artist, who is like a mother and a sister to him. However, when Alma announces she's pregnant, it ignites Dan's desire to become a father himself. But Dan's parental urges have the opposite effect on Yoav who is haunted by long buried demons. Yoav's tight grasp on his life begins to come apart, leading him to self-destructive behavior that threatens to destroy his life with Dan, unravel his friendship with Alma, and cost him everything.
When I received the screener, my first thought was "OK, we've seen this before."
Boy meets boy. They fall in love. They spend 15 years together. One boy wants a kid and the other doesn't. Boy bends to other boy and starts a family.
Not quite.
I was immediately captivated by the sternness of Leopold's Yoav and the complexity of Persi's Dan. Throughout the film you're rooting for Yoav and Dan, but in an instant, you know damn well Dan can do better than Yoav.
You don't quite know why Yoav is the way he is and that's the one thing that frustated me the most. I wanted to know more.
Udi Persi as Dan is a revelation. He's doe eyed in one scene, but in another scene completely holding his own with Yoav. An incredibly passionate performance. Not to mention, he's a dead ringer for Oliver Hudson!
Ruti Asarsal (Alma) should be a legit contender for the upcoming Best Supporting Actress contests. A very refreshing performance. She brings much needed depth to her character.
Overall, I'm glad I watched "15 Years." The film is shot beautifully, with a memorable opening sequence. It's definitely worth 90 minutes of your time.
And yes, there are subtitles. Get over it and expand your mind 🙂
Stream/Purchase "15 Years" HERE