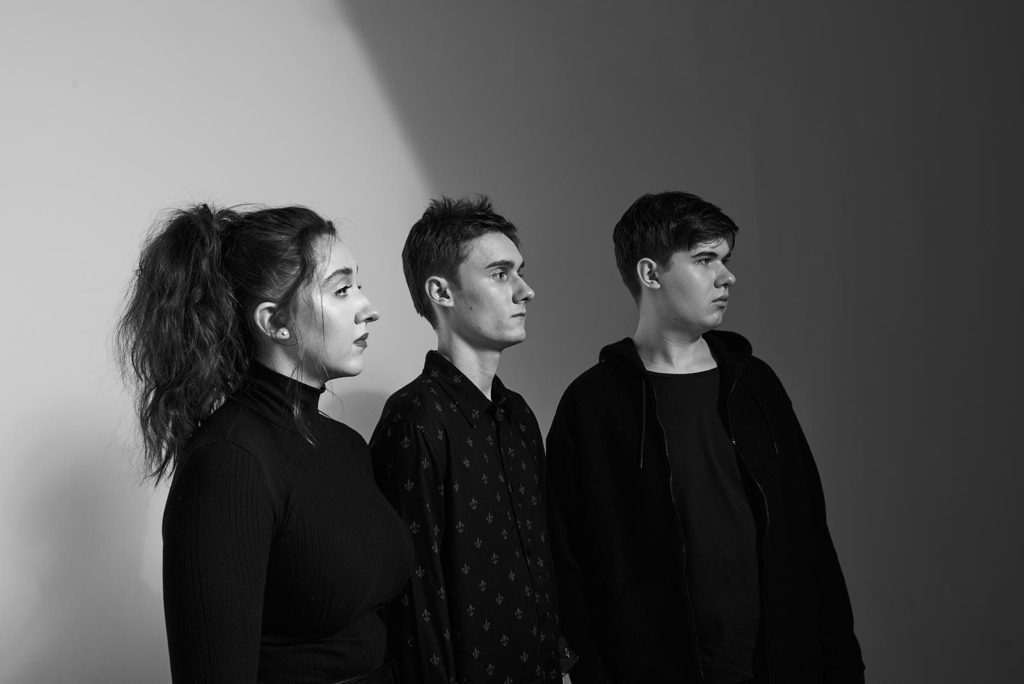 I chatted with Band Of Silver about their new EP and what it was like filming their new music video.
Why did you decide to call your band, Band Of Silver?
Avery: Our last name is Silvernagel and we thought it was cool family bands incorporating their last names. Like Halestorm and Van Halen.
Plus it will carry your family name on forever.
Avery: Yeah , that's true! I never even thought about that!
What is like it being in a band with your siblings?
Avery: It's pretty fun. We get along really well, so it's like having close friends to play with. It's helpful that we all grew up around the same style of music.
Who inspires you?
Alex: Weezer, Van Halen..80's hard rock, Glam Metal
Obviously, when you put out any new music, you'll have a lot going on. What is it like releasing an EP during a pandemic?
Avery: In a way, it's been oddly beneficial. Behind the scenes, we were turning over our whole time and it was pretty hectic. But it's all been for the better. During the shut down, we were able to write basically our entire 2021 catalog ready to go. So we've taking this time to get ready, so that when we CAN tour again, we have more music and our fan base ready to go. It's relying on streaming and digital platforms at the moment.
What is your favorite song on the EP and now?
Avery: Who wants to go first?
Alex: I like "Starry Eyed." I love the Joe Satrianni vibe.
Avery: I've come to enjoy "Closure" and "Undertow." "Starry Eyed" has one of my favorite vocals we've done yet.
Evan: Mine would be "Undertow." I love the overall feel of it.
What was your songwriting process?
Avery: The way we wrote this EP was different. We went out to LA and laid out the entire instrumental track, so it was somewhat produced. And then we wrote lyrics on top of that. It was kind of interesting. I remember hearing "Undertow" and thinking to myself "this sounds like we're underwater" and I wrote the lyrics around that feel.
What was it like filming the video for "Undertow?"
Avery: It was a long day and a lot of fun. ::laughs:: We did two outfits: a silver look, which were the band shots and the blue outfits which were individual shots. I loved having the fog machines going and all the makeup on as well.
Are you excited about your new EP release?
Avery: Absolutely! It's been doing pretty well in streams so far. We're really happy with the songs on it. It's been a while since we've had music out, so it feels really good just releasing new tracks.
Band Of Silver's new EP, "Always", is available to buy/stream now!!
Follow Band Of Silver on Facebook / Instagram / Twitter / Website