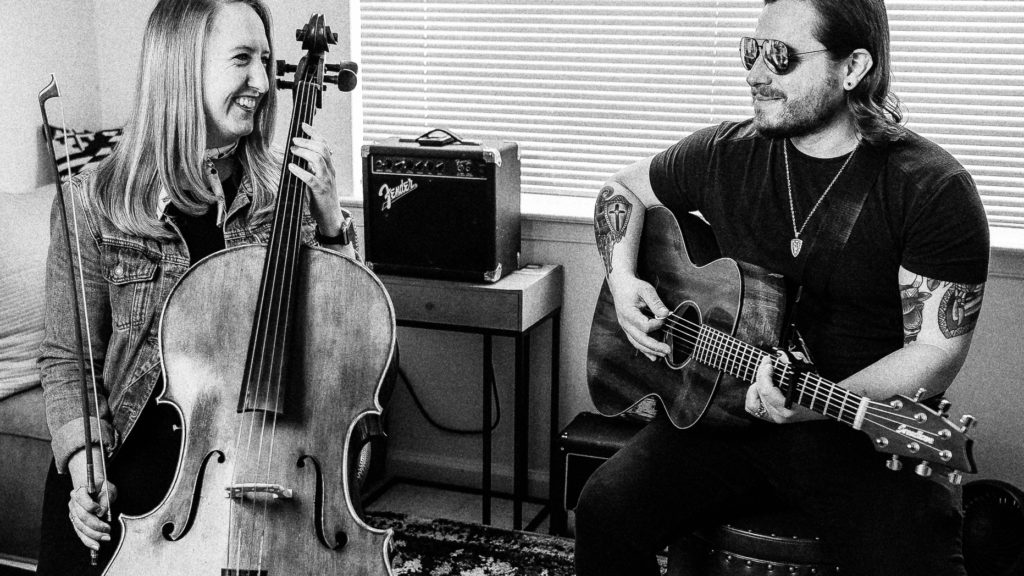 I chatted with Ben Dehan about his songwriting process and his struggles during lockdown
When did you know you wanted to be a musician?

I got an electric guitar and Blink 182's Enema Of The State for my 11th birthday. The rest is history!

Who inspires you? Personally? Professionally? 

I'm inspired by my girlfriend and band mate Lauren White everyday.  

I'm also inspired by many of my friends who are either on the way up or making a comfortable living in this industry and giving back while doing so.

It's important to me that we build a music scene in which we all support each other.

If you could duet with any artist, living or dead, who would it be and why? 

I would love to do a song with Johnny Cash because I like how he went against the norm and strong opposition in his time.  I'm inspired by change makers.I also think somehow we'd write something great together

How tough was it during lockdown? 

I struggle with anxiety and depression and many bouts during the lockdown.  At the same time, it was probably the biggest catalyst in me taking on this songwriting process and leveling up my music career.  Through the struggle, I came out with my best material to date!

What's your favorite song to perform and why? 

I love playing Think I Want because that song is near and dear to my heart. It describes a lot of the struggle I've faced in discovering who I am as an artists. I also like playing Days Go By because it's a fun one to sing along to the crowd with.
What is your songwriting process? 

I write a song a day (Mon-Fri).  I start with an idea from one of my thousands of voice memos, or a line or concept that's been stuck in my mind. I take a shower and usually flesh out the outline of a melody and lyrics for the hook. I then set the timer for 1 hour and finish the song. It doesn't have to be good, just finished.  When I'm done, I add it to my master song list as a possible submission for the next EP or Album.  If I choose to move forward with the song for a recording, I'll spend a little time fine tuning it but I try not to overthink it. Staying committed to process rather than outcome has proven to be fruitful in my efforts.

What is the craziest thing you've ever done in life? 

This is a tough one because there's probably way too many.  I'll keep the theme relevant though.  On my first tour in my first band (American Diary) we mapquested the address to Fueled By Ramen Headquarters, walked in, and introduced ourselves without an appointment.  At the time they were so taken aback that we had the courage to do that, that we got to sit down and listen to the album with them.  It's many chances like that that I've taken in my life that have developed into relationships.  

Are you excited about your show at Rams Head Annapolis? 

We can't wait to play Rams Head On Stage.  I've played Rams Head Live in Baltimore twice but never in Annapolis. It's always been a goal of mine and we have a really great show so I hope we get to see you and anyone reading this out.
Ben headlines Rams Head Annapolis Sunday, July 18th! Buy tix