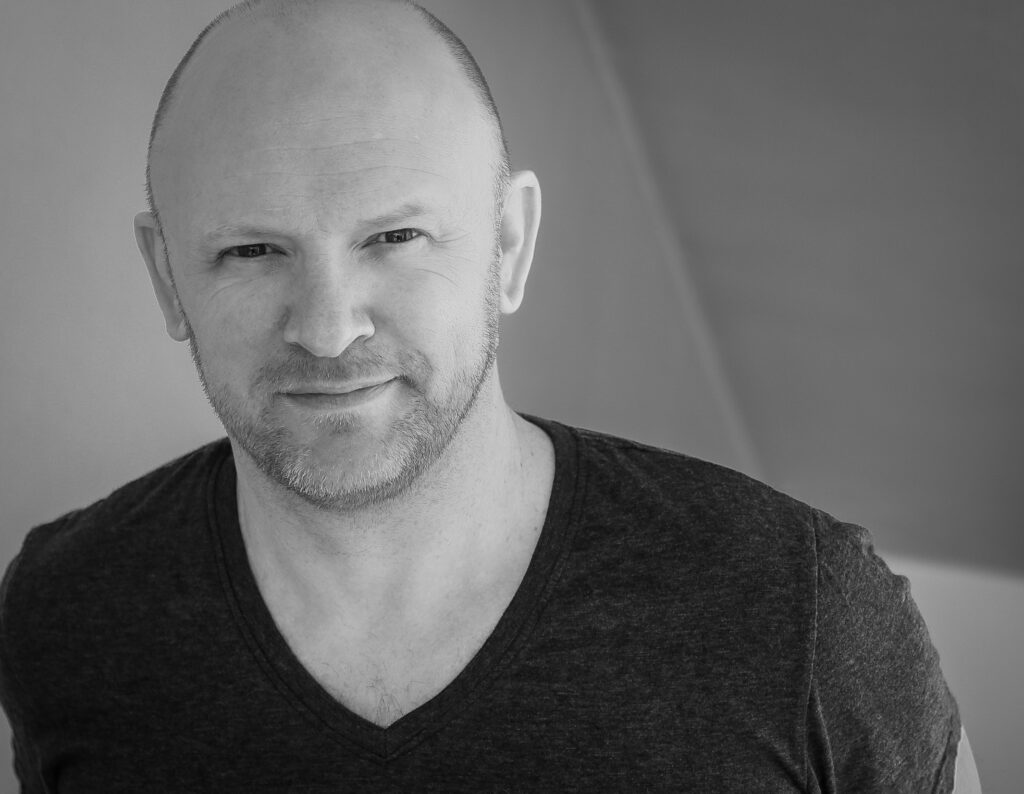 I chatted with actor Matt Stocke about his Yinzer life and "Pretty Woman: The Musical"
Talk about your life, where you grew up, etc 

I was born and raised in Pittsburgh. Well, I lived a few miles outside of Downtown. Still a diehard Yinzer. Come on, you Baltimoreans know there are a lot of Yinzers there.
We sure do, hon! 

That's funny! That's the only dialect that is somewhat similar to a Yinzer dialect. I had a great childhood. I grew up playing baseball and actually had a scholarship to Mount Saint Mary's University in Maryland. Through a very strange series of events, i decided to take the more insecure work path. But I've been a very very lucky man. 

What was the first thing you got paid to do on Broadway ?

I joined the union almost immediately after I got to New York. I joined a production of "Guys and Dolls" in Westchester. Two years after that, I got my first show that fulfilled all my dreams. I auditioned for the first run of "Titanic" but they I didn't get it. Once they were replacing cast members after about six months or so, they kept calling me back. I went into a final callback. Everyone was congratulating me but there was on caveat. I had to go to the basement of the theater before a matinee and try on the wardrobe of the guy I was replacing. That was the longest three hours of my young life. Should I gain two inches? Lose two inches? Should I go eat a mountain of pancakes? Should I take up smoking? To build costumes, it costs a lot, so they wanted to tailor them. The clothes seemed to fit. He said I was good to go, but there were others that had to sign off.
So i went home and say by the lone phone in the household. It was the same phone they had on "Friends." About five PM, my agent called and said "I love being able to say this, but welcome to Broadway." 

What is the legacy robe? 

Talk about a validation of one's career. When we opened "Pretty Woman" on Broadway, I was the recipient of the legacy robe. It's a tradition that was started in the 1950's by Ethel Merman. She wanted to recognize the ensemble of shows to draw attention to how hard they've worked. She donated one of her own bathrobes for this. Each show would add to it, like a quilt. So that the next show would do it and so on. The person who has had the most chorus contracts would receive it. I had the highest of my show company. According to the person who keeps the robe, I was the only recipient to ask for their mother to be in attendance during the ceremony. Usually it's the cast, crew, writers, etc. At the time, my mother was in poor health. She and I were incredibly close. She was so happy. It was one of the most emotional moments of my life. 

What is it like playing Philip in "Pretty Woman?"

I very seldom play the bady, and I love playing the bad guy. It's the least taxing physically that I play. In this situation, I'm one of the few characters who give very important plot points. I really only interact with Adam and Olivia. Both are exquisite friends and great actors. We have such a great time. 

You're probably going to hang up on me for this, but I've never actually seen the movie before. 

Oh Nick. I will tell you this, the film stands the test of time. Garry Marshall is a genius. Julia Roberts was fantastic in that. You'll love it. 

It's one of the reason the show does well because people know the brand. They love the movie and want to see the fairytale. In these times, people want to see things that will make them feel good at the end of the day. 

Are you excited to bring "Pretty Woman: The Musical" to Baltimore?

I can't wait. I've got some great friends there. It's been a while since I've been there. I wish I could see a baseball game. I went to Camden Yards right after it opened. I remember when Cal Ripken broke the record and ran around the stadium. I'm gonna wander over to there at some point to see the sights. 
"Pretty Woman: The Musical" headlines The Hippodrome starting April 5th! Buy tix
Follow Matt on Instagram