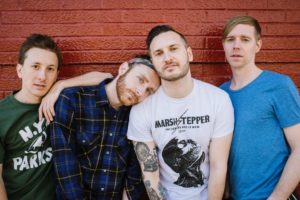 I chatted with Dylan from the band Bear Hands about their music and the challenges of touring.
Q: How did the band form?
Ted and I attended Wesleyan University together. We were experimenting together musically when we met the rest of the band.
Q: What is your favorite song that you've recorded?
That's tough. I will say that my favorite to perform is "Bone Digger." It's definitely a crowd pleaser!
Q: What is the most challenging part of being on the road?
The lack of privacy. You're in a van for up to eight hours at a time..those drives can be long! My advice would be to bring reading material. ::laughs::
Q: Do you think social media helps or hurts the music industry?
I'm sure it's helped in a lot of ways. For instance, you can communicate with your fans easier. It can be a chore I guess, but you can meet and network with some cool people.
Q: What is your favorite part of performing live?
The music. ::laughs:: I generally never listen to our stuff outside of performing it. It's also a great time to interact with your fans. I love the feeling of being on stage and hearing the drums in my chest.
Q: Are you excited about performing this Sunday at DC 101's Kerfluffle?
We are! I can't wait to see Blink 182 perform honestly. I heard I'm going to love the venue!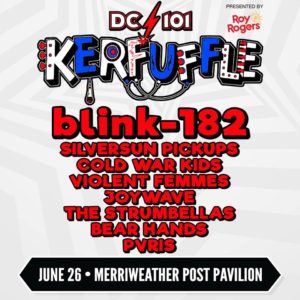 Bear Hands performs this Sunday at DC 101's Kerfluffle, which takes place at Merriweather!
Visit Bears Hands Official Website
'Like' them on Facebook
VIDEO: "2am"
[follow_me]