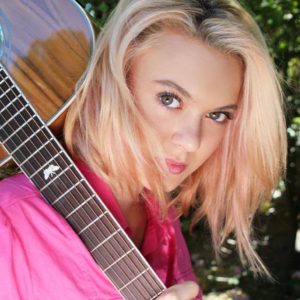 I chatted with  "American Idol" 15 finalist Olivia Rox about what she's been up to after the show, and her upcoming show in Howard County.
Q: Where did you grow up?
Boulder, Colorado. I was termed the "Mountain Baby of Boulder." Loved the wilderness, fresh air, and snow.
Q: When did you know you wanted to be a singer?
It wasn't a conscious decision. It was more of a natural transition. I would sing everywhere – Target, the grocery store, with friends. It was just in me from the start.
Q: Who influenced you musically?
My parents turned me on to some incredible artists growing up, including Elton John, John Lennon, The Beatles, Bruno Mars, Katy Perry, Pink, just to name a few. I don't limit myself to just one genre. That's the beauty of music…you can find beauty in anything.
Q: What is your favorite instrument to play and why?
That's tooo hard! I can play the piano, guitar, and the ukulele. I want to say piano, but I love the guitar so much!
Q: If you could listen to one song for the rest of your life, what would it be and why?
I'm always addicted to a new song. But "The Giving Tree" is very sentimental to me. My parents read me that book when I was little. The song says so much, but you have to peel it back each listen. You don't hear everything at once.
Q: What was going through your mind when you auditioned for "American Idol?"
You start doubting yourself. "Wait, why did I do this again?" ::laughs:: I let all of my fears go and told myself "If they like me, they like me." I had a lot of different thought processes going on at the time.
Q: What was your favorite performance?
Either "Confident" or "Unconditionally." I felt "Confident" was a break out moment. You got to see my rock side a little bit more. I felt I really let go. In "Unconditionally", I got to work with a stylist. That outfit was awesome!
Q: Who was your favorite judge?
That's like asking someone who their favorite child is. ::laughs:: They all bring something different to the table. JLo brings knowledge from the Entertainment side of things. Keith brings his mojo, and warm feelings. But Harry brings from a background of straight up music. He hears all the things you wouldn't expect others to hear. He's completely honest, and tells things how they are.
Q: What is the one thing you've learned about yourself during your run on the show?
I learned not to think too much about what other people think of me…not letting them get in my head. In the beginning, I kept pestering myself with "Am I going to make it?!" I have to be better than that person. I hate that part of the competition. I just learned to let go and sing because you love it.
Q: Are you excited about your show in Howard County this weekend?
Oh my gosh, yes! It's cool that all ticket sales are supporting the Glenelg High School Booster fine arts program. Music in schools is a big issue for me. People don't realize how much music is suffering in schools throughout the country.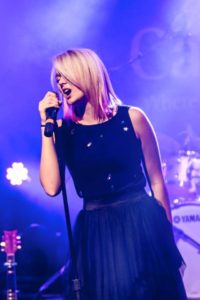 Olivia performs this Sunday at Glenelg High School in Howard County. Proceeds from the show benefit the High School Booster Program!
Visit Olivia's Official Website
'Like' Olivia on Facebook
Follow Olivia on Twitter