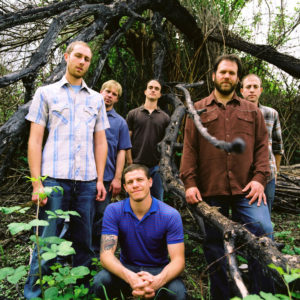 I chatted with Cris Jacobs about the 15th Anniversary of local band, The Bridge!
Q: How did The Bridge form?
Kenny and myself grew up together. I bumped into him in town one day years later.I had mentioned that there was a Bluegrass show that night, so we went. Afterward, we went back to his place and just picked around, and realized there was something there. We invited a bass player and drummer, and here we are.
Q: What is your favorite song that you've written, and why?
Aw man, I don't know if I have one. Tough question.
Q: What is your favorite part of the Maryland music scene?
It's a great community of people. The fans are great..they're a huge support system, and love to go see local bands play.
Q: What is your favorite venue to play?
I looove 8×10. I've played it more times than most people in the world. So many memories there.
Q: What is the craziest thing you've ever done in life?
Dedicating myself to be a full time musician. ::laughs:: I could've gotten a real job, but I went with my heart and not my head.
Q: How hard is it to balance your career with your family life?
It's challenging. Where I want to be in my career, I have to travel a lot. Being from home sucks. I just had a baby a little while ago, so it's about to get harder. The artistic life requires a lot of writing time, practice time..it's takes an understanding family to roll with that. My wife is SO supportive.
Q: The Bridge is celebrating their 25th Anniversary..
15th. We ain't that old! ::laughs::
Oh shit! Journalism fail. How does it feel playing music together 15 years later?
Very special. It's the longest relationship any of us have ever been in. The fact that we all enjoy playing together is great. The music still means a lot to a lot of people. We don't take that for granted. We never knew where we were going..went on a million different directions.
Q: Are you guys excited for your 15th Anniversary show?
Yeah man, it's gonna be cool. We're going to take a trip through the chronology of the band and do a little retrospective. Dust off some old favorites and paint a picture of what we've accomplished.

The Bridge celebrates their 15th Anniversary Wednesday at Rams Head Live!
Follow The Bridge on Twitter
Follow Cris on Twitter
'Like' The Bridge on Facebook