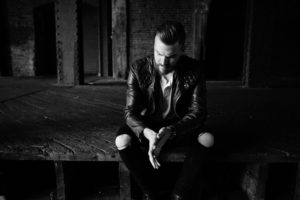 I sat down with Loyola graduate JW Sargent recently. We chatted about his new EP "In Retrograde" and the difficult transition to solo act.
Q: Where are you from?
I'm originally from New Jersey but moved to Baltimore to go to Loyola University. I stayed in Maryland for a few years after college playing in bands After a few years, I took a job and moved to Philadelphia and live in Fishtown.
Q: When did you know you wanted to be a musician?
I fell in love with music very early on and started playing guitar when I was seven years old so I've wanted to be a musician for as long as I can remember.
Q: Favorite part of performing live?
My favorite part about performing live is getting to share in a very real way the things that you've created in a vacuum with others. There's an energy that exists when you're on stage that is incredible and doesn't exist in many other contexts. Its amazing to put so much of yourself into the songs that you create and then be able to watch people experience them with you and connect with them as well.
Q: How hard was the transition going from being in a band to becoming a solo singer?
The hardest part about becoming a solo artist was learning how to trust my own voice. When you write music in a band setting you have other people to bounce ideas off of and collaborate on the direction of songs. When I started writing for this project I found myself getting in my head a lot and second guessing my ideas so once I started trusting myself and the ideas I came up with, the more the songs came together.
Q: I loved your song, "Run." What is it about?
Thank you! I wrote Run at a particularly crazy point in my life. I had so much going on that I became super overwhelmed and I started to think about simpler times. I thought about times when I was younger where life felt a lot easier and started to think about how nice it would be to sort of escape back to that.
Q: Why did you name your EP "In Retrograde?"
At one point during the time that I was writing for the EP, my girlfriend sent me my horoscope. I'm not typically into astrology or anything but when I read it I was intrigued by how accurate it was. This was at a point where Mercury was in retrograde and was supposedly a particularly creative time for my sign. The following day, I wrote a song start to finish that came out almost too easily After that, I started reading more about Mercury being in retrograde; I saw that it was defined in the astrological context as the illusion that the planet was moving backwards when in fact it was continuing forward. That resonated with me a lot and was very symbolic of many of the things that I'd been dealing with, both personally and in the context of the record, so I was like that's it, that's the name.
Q: What is the hardest part of the music industry in your opinion?
One of the hardest parts of the music industry today, at least for me at this point in my career, is how consumable music can be. If you have a subscription to a streaming service or something like that you could spend weeks only listening to songs by artists you've ever heard of before. That by itself is an incredible thing; I think that music being as accessible as it has become is a great thing for listeners and for artists because there is a much lower barrier to entry to discover new music. But I think that the struggle then becomes how do you get your music to resonate with people not fall into the bucket of songs someone listens to once and then never again.
Q: Who inspires you?
I have a ton of respect for really anyone who makes me think about things differently or who creates something unique. A few people who have done that consistently for me over the years have been Justin Vernon (Bon Iver) and Aaron Marsh (Copeland); they are both super talented and aren't afraid to push themselves and evolve creatively.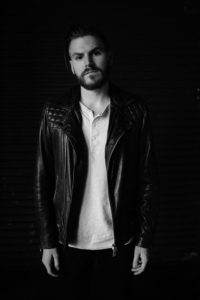 JW's EP "In Retrograde" is out NOW!
Buy via iTunes
Visit JW's Official Website
Follow JW on Twitter
'Like' JW on Facebook