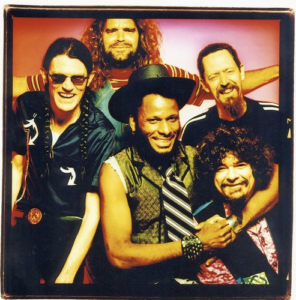 I chatted with Warren Boes from All Mighty Senators about his musical beginnings and his taste in food.
Q: Talk about your childhood, where you grew up etc
A: I grew up in North Carolina and ended up in Charlottesville Virginia for high school. Raised on bluegrass music by my family and rock radio!
Q: When did you know you wanted to be a musician?
A: One night after work at local Charlottesville bar in 1983. I was 16 years old and heard a bunch of musicians playing in an impromptu group. They just killed it and I thought I want to do that!
Q: How did All Mighty Senators form?
A: Playing for parties around 1987 at the Maryland Institute College of Art.
Q: What is your favorite song to perform and why?
A: Usually the one(s) we just wrote 'cause they're fresh. Having said that it is super gratifying for our fans to still ask for material that we wrote years ago! Very thankful that music is still loved!
Q: What is it like being a part of the Maryland music scene?
A: We are so fortunate to have such a vibrant and diverse scene here. I've been proud to have been a contributing member of that scene for almost 30 years.
Q: How does it feeling being compared to Beck and Frank Zappa?
A: We respect each of those artists so in a word "awesome"!! Truly.
Q: So you'll be a part of the Trifecta Food Truck Festival. What is your favorite food and why?
A: Pretty much any pork is at the top of my list. Ribs, BBQ, Bacon. Do I really need to explain?!
Q: Are you excited about playing the Trifecta Food Truck Festival?
A: Hell yes! It's going to be a blast.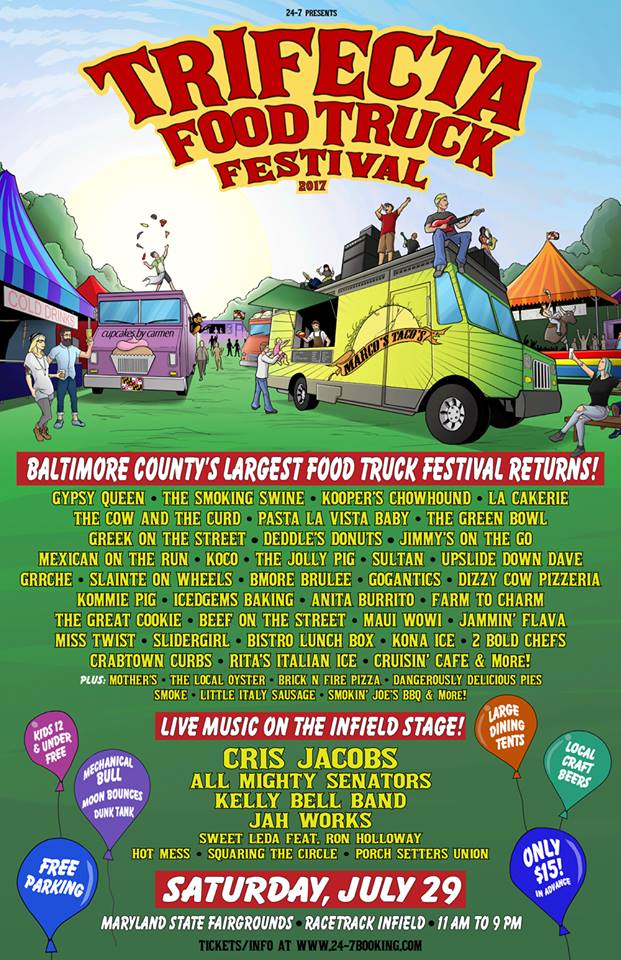 All Mighty Senators play the Trifecta Food Truck Festival this Saturday!
'Like' All Mighty Senators on Facebook
'Like' Trifecta Food Truck Festival on Facebook
Follow Trifecta Food Truck Festival on Twitter
Follow Trifecta Food Truck Festival on Instagram
[follow_me]