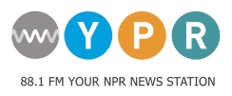 DAN RODRICKS TO LEAVE AS HOST OF MIDDAY
(Baltimore, Md.) – Dan Rodricks announced today that he will leave Midday, his daily two-hour talk show on WYPR, Baltimore's NPR station. With his expanded role at The Baltimore Sun, Rodricks will focus exclusively on his column as well as his newly launched blog and other projects.    
"I've had a very rewarding run at WYPR and thank the station for the experience," said Rodricks. "I've met so many smart and interesting people in this job – brilliant scholars in our community, authors from all over the world, everyday Marylanders with extraordinary stories. I'll always be appreciative of the help I had from my producers and from WYPR listeners, who have been great – very supportive as well as challenging with their questions and comments. With the crush of news expected in the coming year, I will devote all my attention to my column at The Baltimore Sun and to some expanding responsibilities there."
Rodricks' last broadcast will be October 2, 2015. WYPR will announce its future plans for Midday in the coming weeks.
"Over the past eight years, Dan elevated the discussion of community events to a very high level, and WYPR and our audience will miss his thoughtful and scholarly discussions," said Tony Brandon, WYPR's President and General Manager. "All of us at WYPR wish Dan continued success as he focuses on his newspaper column and other endeavors at The Baltimore Sun." 
Midday has covered breaking news, from the unrest that hit Baltimore in spring 2015 to the elections of presidents and governors, blizzards, the trial of a former Baltimore mayor, the Great Recession and political battles over the Affordable Care Act, casino gambling, same-sex marriage and the Maryland death penalty. The program has included interviews with major Maryland newsmakers as well as visiting celebrities, best-selling authors and touring musicians. Regular features of the show have included American Culture with Sheri Parks, Midday on the Bay with Rona Kobell of the Chesapeake Bay Journal, Midday On Media with The Baltimore Sun media critic David Zurawik, film discussions with critics Linda DeLibero and Christopher Llewellyn Reed, a monthly foodie hour with John Shields of Gertrude's restaurant and Henry Hong of the Thames Street Oyster House, and a monthly health news hour with Dr. John Cmar of Sinai Hospital in Baltimore. Rodricks hosted Midday while also writing an award-winning column three times a week for The Baltimore Sun.
WYPR is an NPR station. The station produces and broadcasts local programs including Midday and Maryland Morning with Sheilah Kast, as well as news coverage and special editorial programming. As a listener-supported radio station, all contributions to the station are tax-deductible to the fullest extent of the law. For more information, visit www.wypr.org or call 410-235-1660.