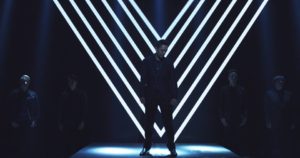 I chatted with Marc Cashin from FIVES recently about life since they opened for O-Town, and their new EP!
Q: What has been the response to your new EP, "Heart & Thunder?"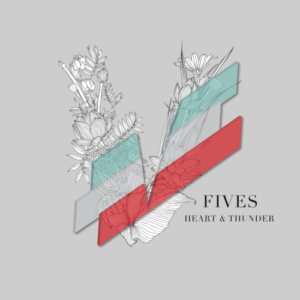 We really love the positive response we've been getting from our fans. You go out on a limb when you release something, and hope for the best. We have a great team around us, helping us progress our career. It's cool that you have people who go to bat for you.
Q: Last interview, you said "You Go On" is your favorite song. What is it about?
If you listen to the whole EP, each song is about a various stage in a relationship. "You Go On" is that moment when you realize that this person is the one you're supposed to be with. You don't know until the chorus that you're excited about this person.
The line "You turn around, and I'm taken" alludes to seeing them for the first time and knowing you'll be with them. It's the most fun for me to play. I LOVE the melody and harmonies in that song.
I fucking LOOVEE that song, bro. ::both laugh::
Q: What was it like shooting your first music video?
It was…intimidating but awesome. We reached out to EventEQ. They do lighting for national tours. The President donated all this equipment to us, we just had to pay their guys for labor. They wanted to help a local band. It came out great!
Q: You're a husband, a father, a firefighter..how difficult is it to do all of that, and still have time for the band?
It's difficult now because we're doing so much more. We're playing more shows, recording more..I'm actually on the way to the studio now. Unfortunately there are times when we have to put band stuff in front of everything else.
My job as a Baltimore City firefighter has helped me in the band. I know they might not pair well together, but the same energy and emotion I feel fighting a fire, is the same reaction I get right before we play.
Q: I've seen you've done a few interviews since we last spoke. Is it intimidating not knowing what you'll be asked next?
::laughs:: Everyone tends to ask the same questions. Nick, you are the ONE guy who doesn't ask the 'obvious' questions.
I was more worried about this interview because it's a follow up. You've already asked those nonsense obvious questions ::laughs:: I don't mind answering the normal, routine questions though. I've heard artists complain about doing interviews. I love talking with new people about our music. Ask me whatever the hell you want.
I hope you have your hankies ready…
Oh great, bringing out the Barbara Walters! ::laughs::
Q: What is the craziest thing you've ever done in life?
Oh Jesus. See, that's one of those questions you don't expect. Fuck…I don't know. I'm pretty safe.
(pause)
Fuck..you put me on the spot, This is real life, this is candid shit! ::laughs:: Maybe this is an obvious answer, but going back to being a firefighter..it's all muscle memory, so you're not really worried about it. After the fire is out, and I look at that building, I go "What the fuck did I just do?" I feel those emotions AFTER instead of during.
Q: A little birdie tells me you guys are working on new songs already…how is that going?
We're almost done. The music is done, but we're just working on the lyrics now. We really like where we are stylistically right now. I can tell you our next song is a departure from "Heart & Thunder." The subject matter is different, and it will be delivered differently. However, it will still pay tribute to the music we love.
Final question…Dun dun dun! 
Q: Are you excited about your EP release party this Friday?
It's funny, we technically released this back in August. We've played a few shows since, but never had a dedicated release party. We haven't played often in Baltimore. First, we wanted to play with a group of guys that we really love, so Gotham Theory will be going on before us. We played one of our first shows with them. It was important that they go on this journey with us.
We're all really excited for people to come out on a cold Friday night and party with us.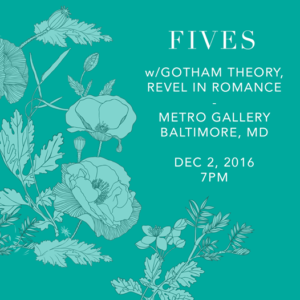 FIVES EP release party is this Friday at Metro Gallery, with special guests Gotham Theory & Revel In Romance!
Buy their EP "Heart and Thunder"
'Like' FIVES on Facebook
Follow FIVES on Twitter